The Australian Embassy, Tokyo, represents the Australian Government and promotes Australia's interests in Japan. It works to project a positive image of Australia and provides consular information and services to Australians in Japan.
For contact details and access, please visit our Contact Us page.
In this section:
Mission Statement and Values
With particular reference to Australia's dealings with Japan, we endeavour to advance the interests of Australia and Australians, by:
Enhancing Australia's prosperity
Working to strengthen Australia's security
Protecting the welfare of Australians
Helping Australia meet its international responsibilities
Projecting contemporary Australia
To these ends, we place emphasis on
Delivering timely and effective service
Building and maintaining networks with Japan
Using sound judgement, common sense, and high ethical standards
Being flexible and applying a pro-active and positive attitude
Effectively coordinating with and including colleagues in the work process
Working smarter and fostering continuous improvement and efficient work practices
Building a supportive and motivating work environment which balances work and personal life

Overview of our services
Our services for Australians in Japan
providing consular services to Australians in accordance with the Consular services charter
issuing passports to Australian citizens
providing a range of other documentation services to Australians
Our services for citizens of Japan
processing visa applications for people wanting to visit Australia (if applicable)
witnessing signatures, certifying and notarising documents (only for documents that are Australian in origin, or intended for use in Australia)
Our services for Australian and Japanese businesses
helping Australian companies secure market access to export goods or services to Japan
helping Japanese companies to source Australian products, or invest in Australia

Our people
Meet our Ambassador
Hon. Richard Court AC
Ambassador to Japan
Mr Richard Court arrived in Japan in February 2017.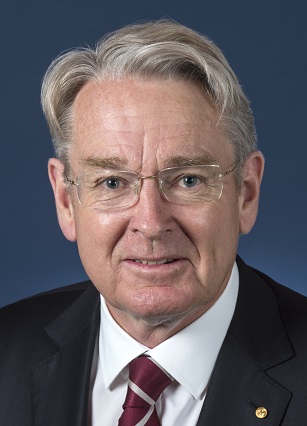 Mr Court is a former Western Australian politician who has held a number of senior positions and directorships in private and public companies, including Resource Investment Strategy Consultants, the Anglican Diocesan trustees and the Olympic Team Appeal for Western Australia. Mr Court was elected to the Western Australia Legislative Assembly in 1982. He served as Premier and Treasurer of Western Australia from 1993 to 2001.
In 2008, His Majesty the Emperor of Japan conferred honours bestowing the Order of the Rising Sun, Gold and Silver Star for exceptional contributions to the expansion of Australia-Japan relations, strengthening economic ties between Australia and Japan and also to the exchange between Hyogo Prefecture and Western Australia.
In 2003, Mr Court was appointed a Companion in the General Division of the Order of Australia for services to Western Australia and the community, particularly the Indigenous community, and in the areas of child health research, cultural heritage and economic development through negotiating major resource projects.
Mr Court holds a Bachelor of Commerce from the University of Western Australia.
Listen to Ambassador Court talk about his personal connections to Japan and his hopes for even strong Australia-Japan ties.
Key staff
Ms Clare Walsh
Deputy Head of Mission
Ms Clare Walsh is the Deputy Head of Mission at the Australian Embassy in Japan. Ms Walsh has a wide range of international and domestic policy experience from her 16 years working in the Australian Public Service.
Prior to her current role, Ms Walsh led DFAT's development work of the G20 throughout Australia's Presidency in 2014. She was responsible for Australia's engagement in international efforts to design the post-2015 development agenda and the related global debates on development finance. She managed DFAT's relationships with key multilateral organisations, including the Multilateral Development Banks and global health, education and environment funds as well as DFAT's bilateral relationships with other donor countries. Ms Walsh also managed Australia's strategic engagement with development focused non-government organisations and the Australian Volunteers for International Development program.
Before joining DFAT, Ms Walsh was head of the International Division of the Department of Climate Change, and was a senior member of the Australian delegation to the 2009 Copenhagen Climate Change Conference.
She formerly held positions in the Department of Environment and the Department of Industry, Tourism and Resources.
Ms Walsh's academic qualifications include a Bachelor of Arts, a Graduate Diploma in Environmental Studies, and a Masters of Management.

Mr Bassim Blazey
Minister-Counsellor
Mr Blazey is the Minister-Counsellor at the Australian Embassy in Tokyo with responsibility for political affairs, since his appointment in January 2016.
A career officer with the Australian Department of Foreign Affairs and Trade, Mr Blazey has had a number of positions at the Department's headquarters in Canberra and on overseas assignments.
His recent assignments in Canberra have included: Assistant Secretary, Environment Branch (2013-2014); Assistant Secretary, Maritime South East Asia Branch (2012-13); Head, UN Security Council Campaign Taskforce (2010-2011); Assistant Secretary, Consular Policy Branch (2007-2009) and Head, Iraq Taskforce (2005-2006).
He has had two overseas assignments. First Secretary (Political) at the Australian Embassy in Jakarta, Indonesia (1995-1998) and Counsellor at the Australian Permanent Mission to the United Nations in New York, (2001-2004).
Mr Blazey grew up in India and migrated to Australia with his parents when he was 16 years old. He is a graduate of Sydney University and the Australian National University. He is married with one son.

About the Embassy building
History of the Embassy
The Australian Embassy in Tokyo is located in the Mita district of Tokyo. The 13,000 m2 site was owned by the Hachisuka family during the Tokugawa period to enable it to meet its obligations of residence as laid down by the shogunate.
The first Embassy building was built by Marquis Masaaki Hachisuka and his son Masauji in 1927. They had both been educated at Cambridge University and decided to build a western style residence that reminded them of their time in England. The land and residence were purchased by the Australian Government in 1952.
In 1988, as part of the redevelopment of the site, the old residence made way for the new Embassy, Ambassador's residence and staff apartments which were completed in 1990.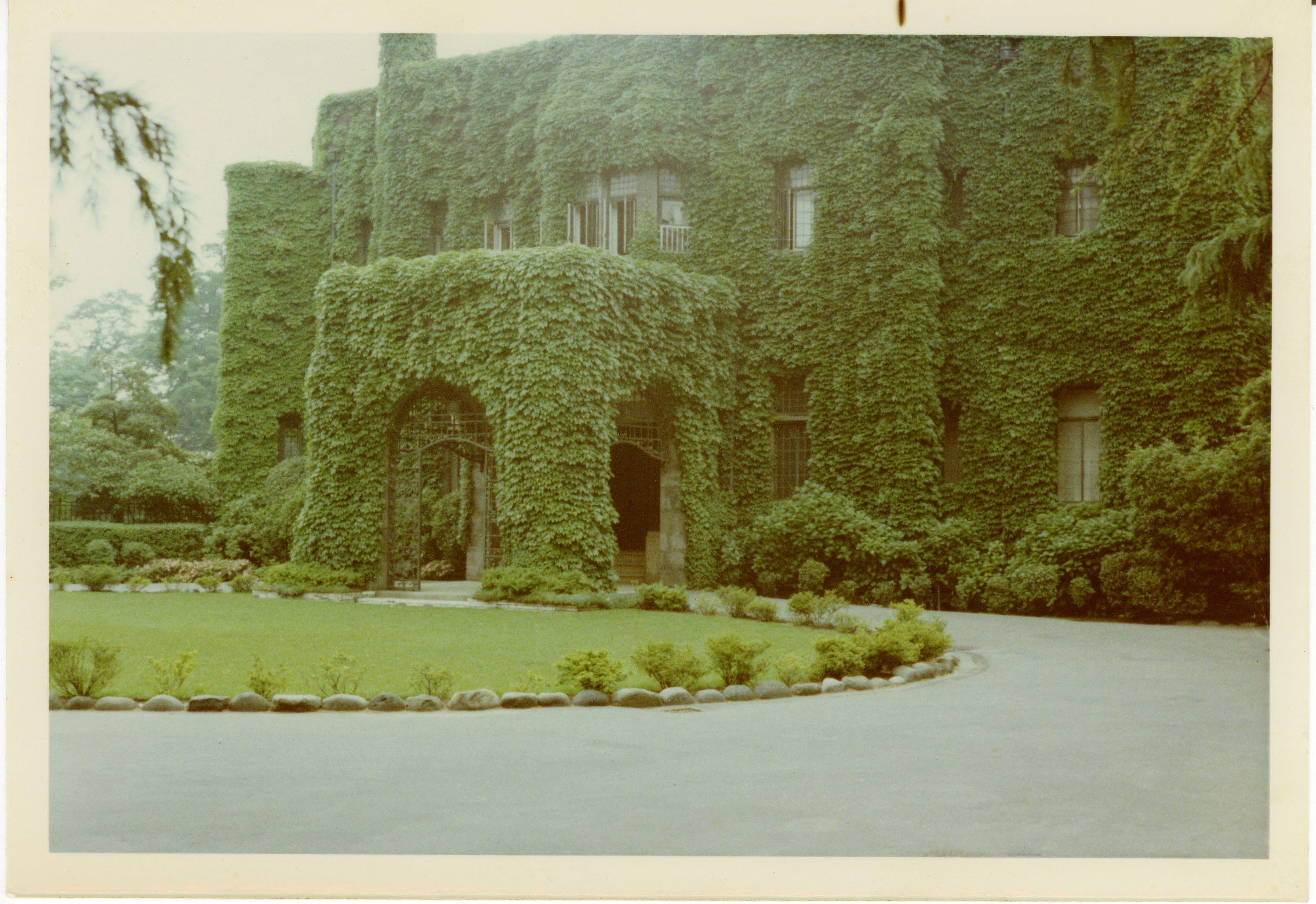 Part of the old Embassy
Design of the Embassy
The Australian Embassy building, designed by leading Australian architects Denton Corker Marshall Pty Ltd, seeks to present a modern image of Australia in Japan. Housing the Embassy offices, Ambassador's residence and staff apartments, it provides a unified and modern face of Australia.
The complex has an E-shaped plan. It is faced in PVF2-coated aluminium, albeit detailed in such a way as to suggest a classical base.
While retaining elements of the original building and garden, the Embassy reflects also a contemporary image of Australia - innovative, forward-looking and committed to our tremendously important relationship with Japan.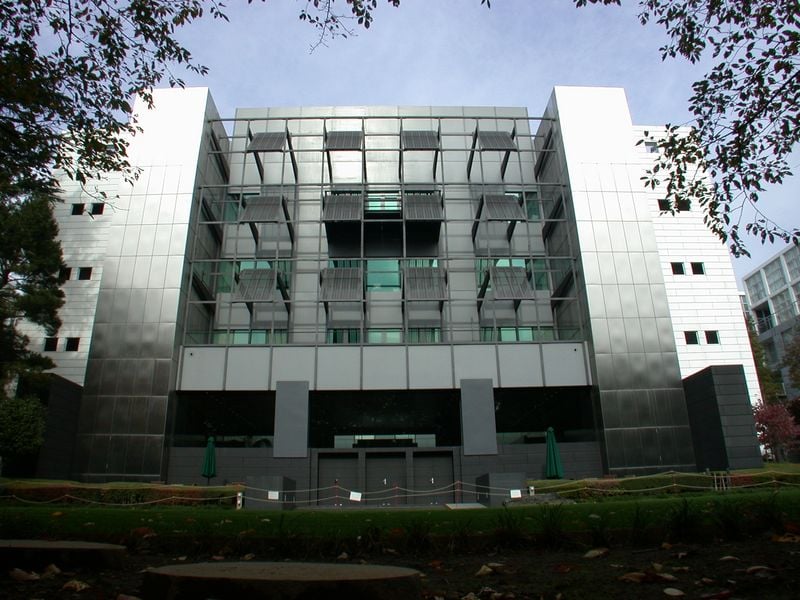 The Australian Embassy building
The Embassy garden
The garden located behind the main Embassy building dates back several hundred years. It was part of the plot purchased from the Hachisuka family by the Australian government. A conscious effort has been made to retain some of the characteristics of the site in the new Embassy complex.
The original garden was set in two parts: the higher section close to the buildings and the lower garden beyond the lawn. Today only the higher section is part of the Embassy.
The lawn area is overlooked by the tsukimi (moon-viewing) hillock. Several historical stone objects are located in the garden, including a stone lantern with Paulownia and Phoenix decoration from the Edo period. There are also two garden sculptures, the Sun and the Moon, by Akio Makigawa. These were commissioned at the time of the redevelopment. The porte-cochere of the former residence has been retained as a small gazebo, serving as an entrance to an Australian native garden.
The Australian Native Garden
The Australian Native Garden consists primarily of Australian native plants such as wattle, grevillea, and various types of eucalyptus trees. The low maintenance garden provides residents and staff with the sights and smells of Australian flora and presents a great contrast to the well-manicured formal Japanese garden. Several State floral emblems are planted in the garden, and the flowering bushes often attract local birds.