NAIDOC Week
4th July 2016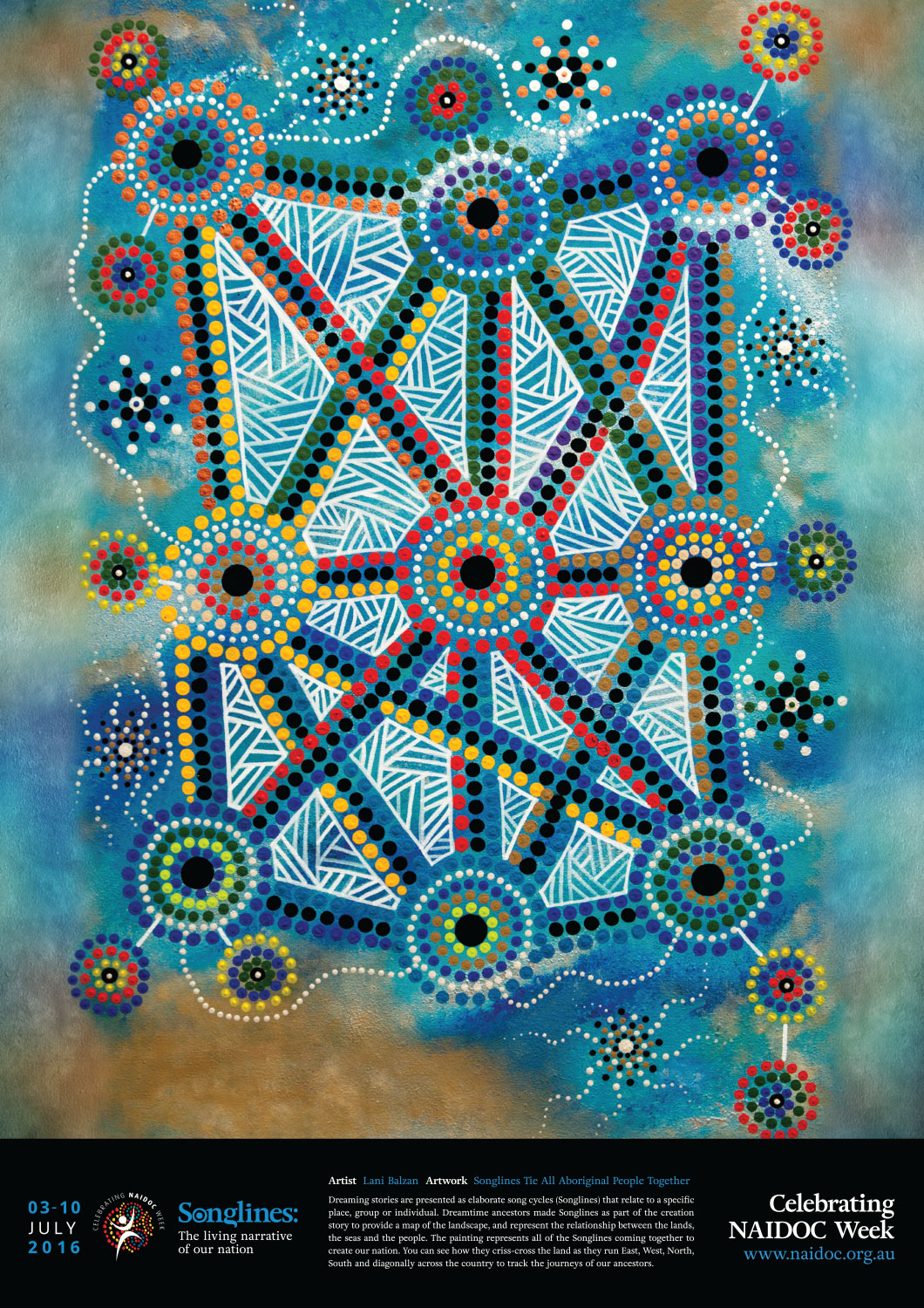 From 3-10 July 2016, Australia will celebrate NAIDOC Week, which stands for National Aborigines and Islanders Day Observance Committee. Its origins can be traced to the emergence of Aboriginal groups in the 1920's which sought to increase awareness in the wider community of the status and treatment of Indigenous Australians.
NAIDOC Week is a time to celebrate Aboriginal and Torres Strait Islander history, culture and achievements, presenting an opportunity to recognise the contributions that Indigenous Australians make to our country and our society.
The theme for 2016 is 'Songlines: The living narrative of our nation'.
For Aboriginal and Torres Strait Islander people, the Dreamtime describes a time when the earth, people and animals were created by ancestral spiritual beings. Dreaming tracks crisscross Australia and are sometimes called 'Songlines', as they record the travels of these ancestral spirits who 'sung' the land into life.
Earlier this year, Japanese singer-songwriter Masaharu Fukuyama journeyed to Arnhem Land in the Northern Territory as part of NHK's 'Songline' documentary series. During his time there he connected with the local Indigenous community through song and dance, showing the power of music to transcend cultures.
The National Museum of Australia's Canning Stock Route exhibition 'One Road: Aboriginal Art from Australia's Deserts' is currently touring Japan, with shows in Osaka, Takamatsu, Tokyo and Hokkaido. You can find out more details at the NMA's One Road page. We encourage everyone to take this wonderful opportunity to understand a little better Australia's Indigenous culture.

Latest News and Events
A Current ministry list is available from the Department of the Prime Minister and Cabinet.
19th July 2016