Sports Diplomacy between Australia and Japan
1st Decembrer 2016
Ahead of the Rugby World Cup in 2019 and the Tokyo Olympic and Paralympic Games in 2020, Australia and Japan are continuing to strengthen their partnership through sport. We have competed as worthy rivals, and we helped each other as teammates and friends.
In coming months and years we expect to see even more opportunities for professional and amateur athletes to work together across a range of tournaments and events.
We believe that sports diplomacy initiatives like these below will have lasting impact on Australia-Japan relations.
Rugby
Australia is a proud rugby nation. While we would have preferred a win, the silver medal at the World Cup in 2015 was testament to the strength of the Australian Wallabies. And like the rest of the rugby world, Australia was delighted at the prowess demonstrated by the Japanese national team, the Brave Blossoms, with their best result to date. We wish Japan every success in hosting the Rugby World Cup in 2019, and look forward to an amazing competition.
Recently, we hosted the launch of the "Brisbane Global Tens" tournament, and were delighted to find out that the Japanese Panasonic Wild Knights will compete with leading teams from Australia and around the world in February 2017. The ten-a-side tournament will be a Brisbane first.
Swimming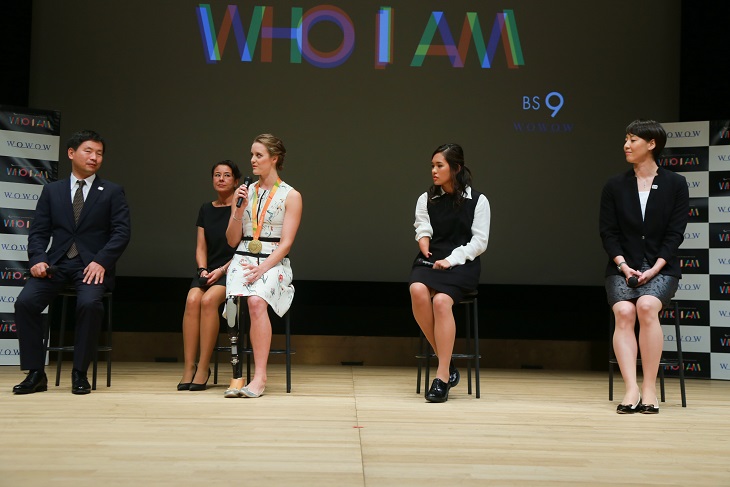 Ms Ellie Cole, Australian gold medallist at both the Rio and London Paralympic Games, visited Japan recently to attend the kick-off event for a documentary "WHO I AM" following the lives of the world's leading Paralympic athletes, produced by Japan's leading premium pay TV broadcaster WOWOW. Ms Cole talked about the strains of competition, and serious injuries threatening her career as an athlete, and the documentary is worth a watch.
Soccer
We're excited that the Australian A-League and Japanese J-League signed a cooperation agreement this year that will encourage matches at elite youth level between Australian and Japanese clubs, allow exchanges of coaches and referees between the leagues, as well as promoting AFC Champions League matches.
To celebrate Australian and Japanese national teams doing well in the World Cup qualifiers, FC Tokyo hosted a special event in October where Australians were invited to a home game for free.
Tennis
Every year, the Australian Open is a highlight on the global tennis calendar - one of only four Grand Slam tennis tournaments. In 2017 the Australian Open will be held 16-29 January, and Japan's Kei Nishikori is expected to be a strong contender.
Tokyo Olympic and Paralympic Games
With four years to go, local cities in Japan have started being designated as "host towns" for specific countries participating in the Tokyo Olympic and Paralympic Games. Abashiri in Hokkaido, Kyotango in Kyoto, Kobe, Nara and Wakayama have asked to host Australia, and have already announced plans for training camps and civic events.

Latest News and Events
New Colombo Plan 2017 Scholars Announced
29th November 2016
More Australian students to study in Japan under the New Colombo Plan
7th November 2016
Australia, Japan, U.S. Sign Trilateral Information Sharing Arrangement
28st October 2016