Jan Adams AO PSM
Ambassador to Japan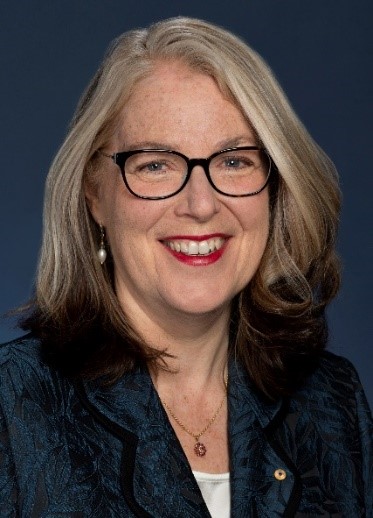 Ms Adams is Australia's Ambassador to Japan and took up her appointment in November 2020.
Ms Adams is a senior career officer with the Department of Foreign Affairs and Trade and was most recently the Australian Ambassador to China from 2016 to 2019.
Ms Adams was appointed Deputy Secretary in April 2013 with responsibility for trade and economic issues. In this role she was chief negotiator overseeing conclusion of Free Trade Agreements with China, Korea and Japan. Previously, Ms Adams was First Assistant Secretary, Free Trade Agreement Division.
Ms Adams served as Ambassador for the Environment and Ambassador for Climate Change between 2005 and 2008, and as Minister Counsellor (Trade) in Washington from 2000 to 2004.
From 1993 to 1996, Ms Adams worked as an Adviser to the Minister for Trade and Minister for Industry, Science and Technology. She also previously worked in the OECD secretariat in Paris (Trade and Environment Directorates).
Ms Adams joined the Department of Foreign Affairs and Trade in 1999 as Assistant Secretary, APEC Branch.
In 2016, Ms Adams was appointed an Officer of the Order of Australia (AO) for distinguished service to international relations through the advancement of Australia's diplomatic and free trade relationships, particularly with the United States of America, South Korea, Japan and China. In 2007, she was awarded the Public Service Medal (PSM) for outstanding public service in pursuing Australia's international objectives on trade and the environment.
Ms Adams holds Honors degrees in Economics and Law from Monash University and is a Distinguished Alumni Award recipient. She grew up in Wodonga, Victoria, and is married with one adult son.
HK Yu PSM
Deputy Head of Mission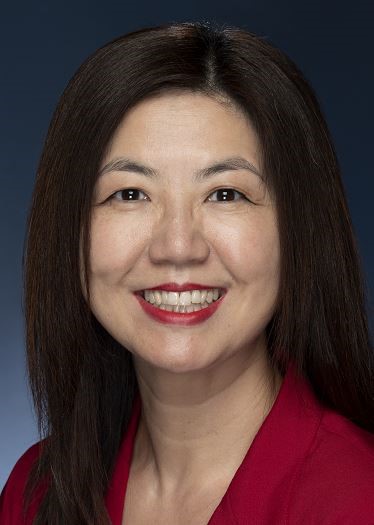 In November 2019, HK commenced as the Deputy Head of Mission at the Australian Embassy, Tokyo, Japan.
Prior to this, HK worked as the First Assistant Secretary of the Middle East and Africa Division at Australian Department of Foreign Affairs and Trade for 19 months.
HK was the First Assistant Secretary, International Division, Department of the Prime Minister and Cabinet in Australia from April 2016 and Acting Deputy Secretary (National Security and International Policy) from August 2017 to March 2018.
HK has extensive experience in representing Australia in various international fora, including the G20, OECD, APEC and the Global Coalition Against ISIS. As the General Manager of the G20 Policy Division, HK led the shaping and managing of the policy agenda and international engagement in relation to Australia's hosting of G20 Finance Ministers and Central Bank Governors meetings.
HK was posted to the Australian Embassy in Tokyo, Japan as Minister-Counsellor (Economic) between 2009 and 2012. She was awarded a Public Service Medal in 2011 for outstanding public service for her work on the G20 in 2010.
HK has been an Australian public servant since January 1991 and worked in many different roles, including in the Australian Taxation Office for 11 years; the Australian Treasury for 14 years; and the Department of the Prime Minister and Cabinet for two years.
HK has a Bachelor of Commerce (UWA), a Graduate Diploma in Economics with distinction (ANU) and a Master of Taxation (UNSW).
Brett Cooper
Minister (Commercial)
General Manager, North East Asia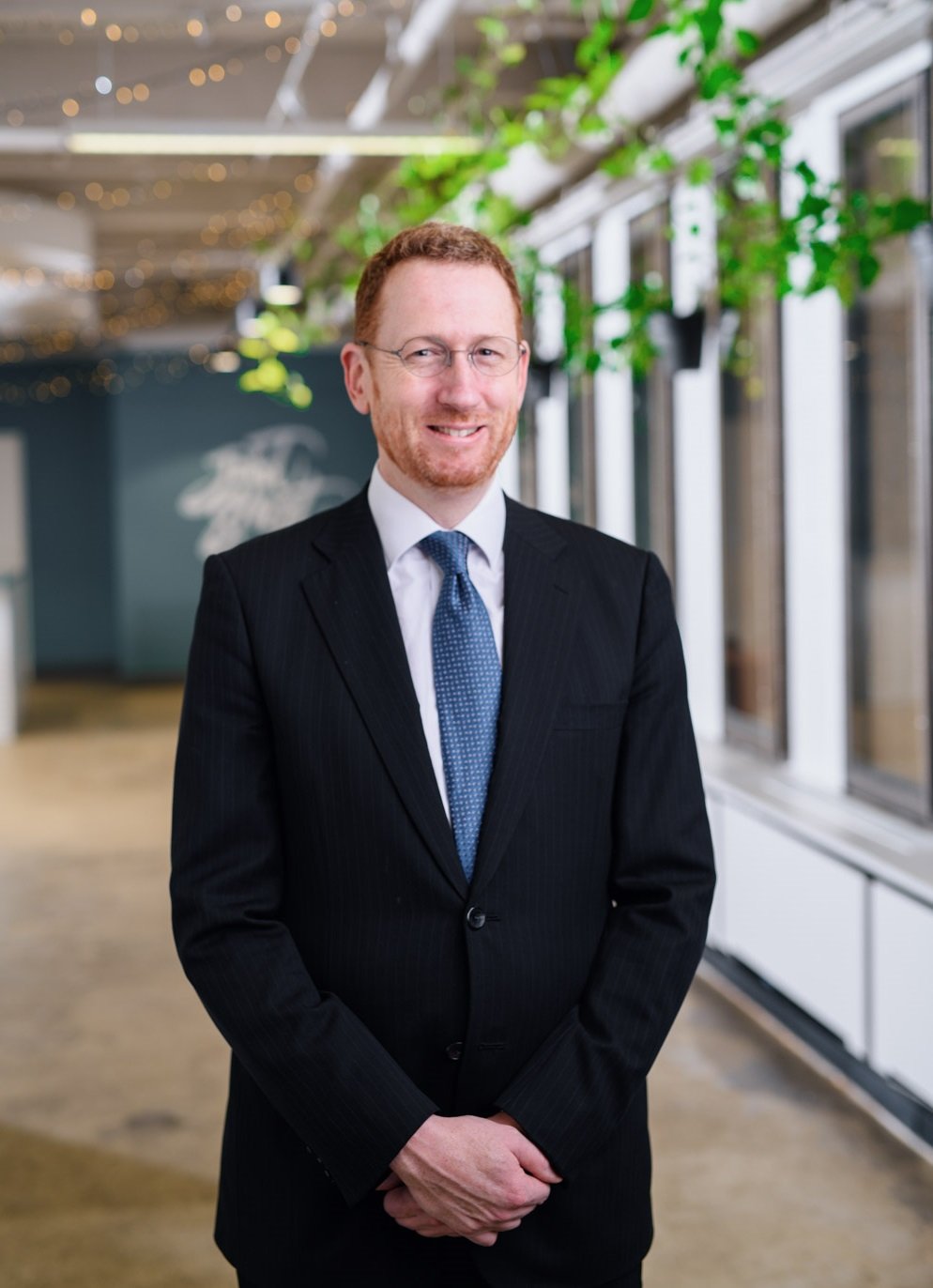 Austrade is the Australian Government's trade and investment development agency, and Austrade's offices in North-East Asia are responsible for advancing Australia's international trade, investment and education interests in Japan, Korea and Mongolia.
Brett Cooper is General Manager, North-East Asia for Austrade, overseeing a team of over 60 Trade Commissioners and Business Development Managers, spanning a network of six offices in Tokyo, Seoul, Osaka and Ulaanbaatar.
Brett joined Austrade in 2011 and was appointed as Senior Trade Commissioner Korea from 2012 to 2016, after managing Austrade's International Issues Branch in Canberra. He transferred to Tokyo to take up his current position in August 2016.
Prior to joining Austrade, Brett worked as a Senior Advisor, International Division at the Department of Prime Minister and Cabinet in Canberra, where he was responsible for policy development and preparing advice to the Prime Minister. Brett also has previous experience working in Japan, the United States and Australia as a management consultant, and has worked for the Department of Foreign Affairs and Trade in Canberra and on posting to the Australian Embassy in the Netherlands.
Brett was a recipient of the Korean Government scholarship program (1997-2000) and graduated from Seoul National University law faculty with a Masters of International Law, and was a recipient of the Japanese Government scholarship program (1992-1997), completing his Bachelor of Law at Kobe University in Japan. He speaks Japanese and Korean.
Greg Ralph
Minister-Counsellor (Political)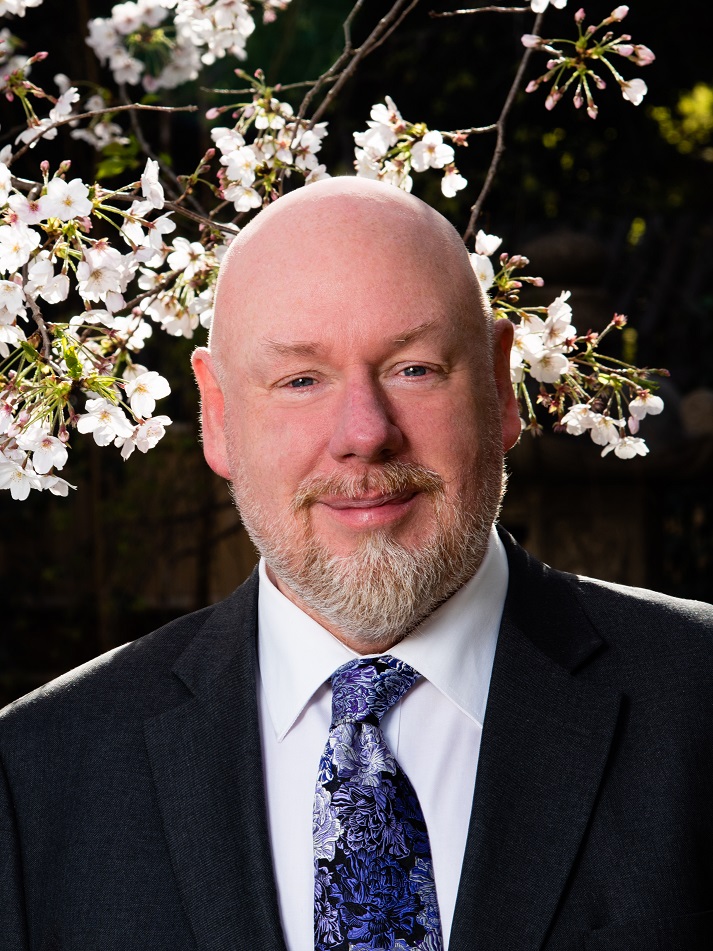 Mr Ralph commenced his posting in Tokyo in January 2019.
Previously he served as Assistant Secretary Middle East Branch in Australia's Department of Foreign Affairs and Trade (DFAT), and led DFAT's G20 engagement team during Australia's G20 Presidency.
Before G20, he was Counsellor Political at the Australian Embassy in Jakarta, and Director Indonesia Political and Strategic in DFAT Canberra.
Mr Ralph has also worked overseas at the High Commission in London as Counsellor Political, and in the Embassy in Dublin as First Secretary. In Canberra, he has worked in Trade and Economic Policy Division, Southeast Asia Division, International Security Division, and a number of dedicated Task Forces.
He joined the Commonwealth Public Service in 1988, initially working with the Department of Defence in Melbourne, Sydney then Canberra, before joining DFAT in 1999. He studied history and linguistics at the University of Melbourne, graduating in 1983.
David Lowe
Minister-Counsellor (Economic)
Senior Treasury Representative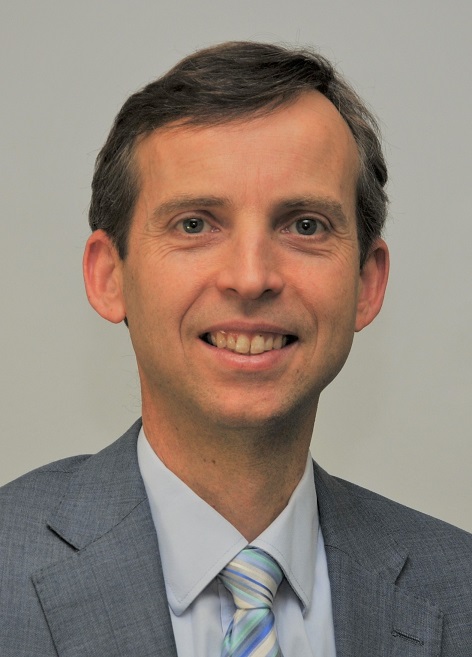 Mr Lowe commenced his posting to Tokyo in January 2019. He is an experienced policy economist from the Australian Treasury. In a public service career spanning more than 20 years, David has covered a diverse range of issues including business and personal tax policy, R&D policy, international economic analysis, inter-generational budget projections, foreign investment screening, trade policy, micro economic reform and competition policy.
Before commencing at the Treasury in 2008 he was an economist at the Department of Foreign Affairs and Trade for several years, where he worked in North Asia Division and the Economic Analytical Unit. He started his career as a research economist at the Australian Productivity Commission in 1998.
David was born in Melbourne and is in Tokyo with his wife and two daughters. He received a Bachelor of International Economics from Yokohama National University in 1995 and a Master of Economics from the Australian National University in 1998. He is fluent in Japanese.
GPCAPT Sonja Halloran
Defence Attaché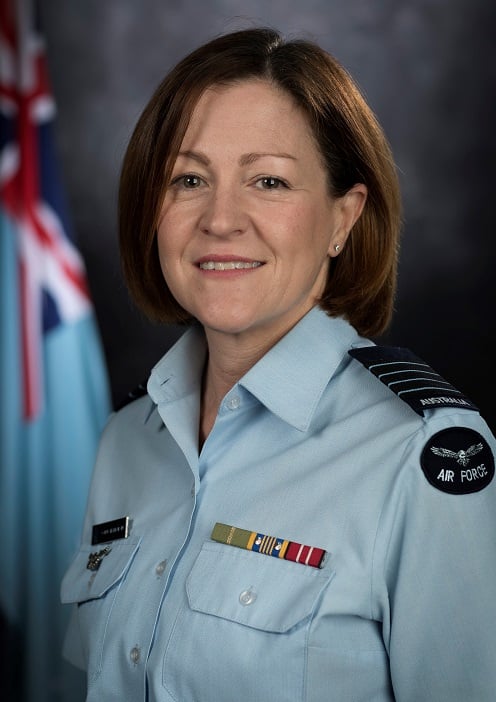 Group Captain (GPCAPT) Halloran took up her position as Defence Attaché Tokyo in December 2019.
GPCAPT Halloran has had a broad career in the Royal Australian Air Force (RAAF) across a range of training systems roles, staff positions and personnel roles. The latter half of her career has been characterised by roles in international engagement, as Assistant Defence Attaché Tokyo, and as the Deputy Director in RAAF international engagement. She has held Command, and has held several joint positions, including Executive Officer to Commander Current Operations.
GPCAPT Halloran has been a qualified Australian Defence Force (ADF) Japanese linguist for most of her career, and has been regularly called upon to provide linguist support to a range of service chief level and other bilateral engagement activities with Japan. GPCAPT Halloran deployed to Japan with the ADF C-17 detachment for Operation Pacific Assist following the 2011 Fukushima earthquake and tsunami, working with the US and Japanese response elements.
She has an MBA with a major in International HRM, and is the only ADF Officer to have completed both the Japan Air Self Defence force Command and Air Command and Staff Course and the Japan National Institute of Defence Studies General Course in Tokyo.
GPCAPT Halloran is accompanied by her husband Brad and daughter Mika.
Tom Krijnen
Counsellor (Agriculture)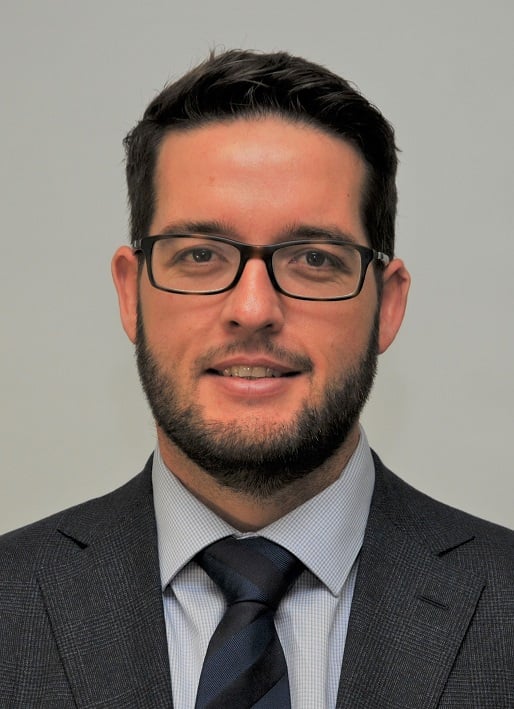 Mr Tom Krijnen commenced his posting at the Australian Embassy, Tokyo, in January 2019.
Tom primarily manages engagement with Japan on trade in animal products, including meat and meat products, seafood, dairy and wool.
Tom has 15 years of experience in agricultural policy, most recently as Director, Biosecurity Policy and Implementation Division, Canberra, from 2015-2018. During this time, he has covered a diverse range of issues including drought policy, agricultural deregulation, commercial fisheries policy, agricultural and forestry carbon offset market development, forestry policy and biosecurity reform.
Tom was born in rural New South Wales and studied Political Science and Geography (BA (Hons)) at the Australian National University, Graduating in 2004.
Charles Adamson
Counsellor (Industry, Science, Resources, Digital and Innovation)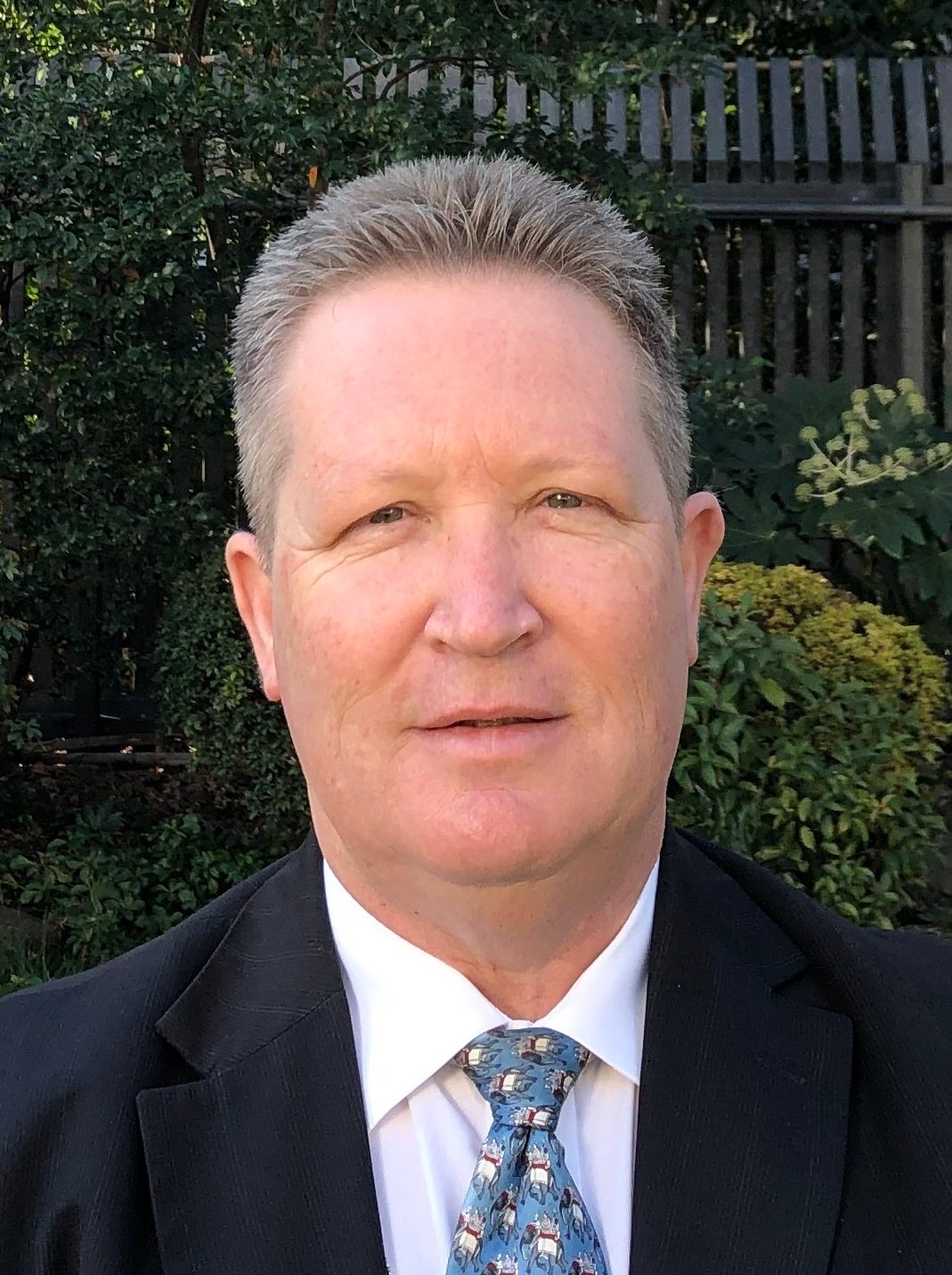 Charles heads a small, dynamic local team that leads on Australia's trade with Japan in resources and energy. He also manages engagement with Japan on renewable energy, innovation and industry issues.
Prior to joining the Embassy, Charles was a Director in the Office of Economic Analysis in the Department of Foreign Affairs and Trade (DFAT) in Canberra.
Charles was previously posted to Seoul with a focus on resources and energy. At the same time he also managed Australia's bilateral relationship with Mongolia.
Charles worked for former Australian Trade Minister, Mr Andrew Robb AO, during the very exciting period of time when Australia and Japan agreed to a free trade agreement. Charles has also worked on a wide range of geographic desks covering trade and political issues related to the DPRK, Indonesia, Taiwan and Hong Kong.
Prior to joining the DFAT, Charles worked at the Reserve Bank of Australia for ten years as an economist.
Charles has a Master of Commerce (Economics) from the University of New South Wales and a Bachelor of Economics (Hons) from the University of Western Australia.