Justin Hayhurst
Ambassador to Japan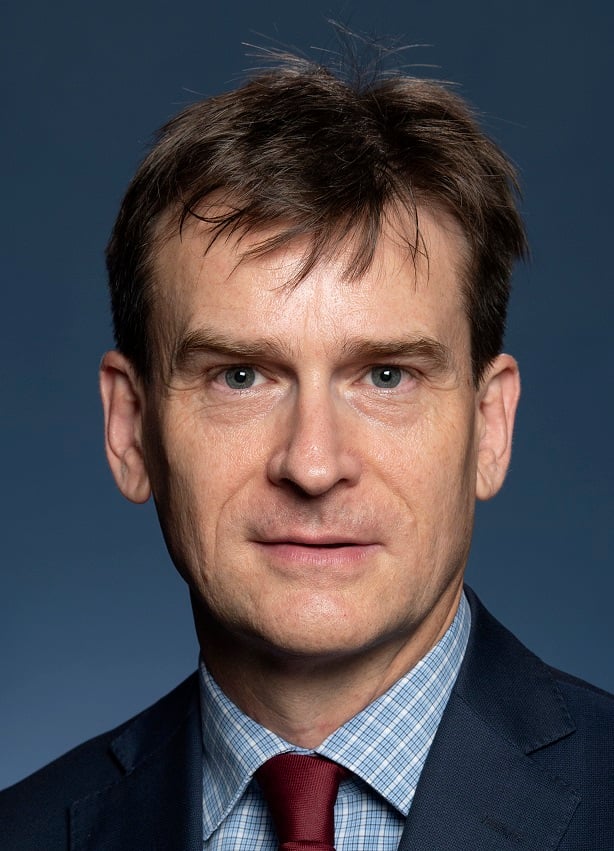 Mr Hayhurst is Australia's Ambassador to Japan and took up the appointment in January 2023.
Mr Hayhurst is a senior career officer with the Department of Foreign Affairs and Trade and was most recently Deputy Secretary of the Geostrategic Group and Australia's Senior Quad Official. Previously, Mr Hayhurst was First Assistant Secretary International in the Department of Prime Minister and Cabinet.
Mr Hayhurst was First Assistant Secretary of the Foreign Policy White Paper Taskforce from 2016 to 2017.
Mr Hayhurst served as Deputy Head of Mission at the Australian Embassy, Beijing, from 2012 to 2016.
From 2007 to 2009 he served as Adviser to the Minister for Foreign Affairs on North Asia, South Asia, Afghanistan, Iraq and counter-terrorism.
Mr Hayhurst worked as a Senior Analyst at the Office of National Assessments from 2004 to 2007. He was also Second Secretary at the Australian Embassy, Manila, from 2001 to 2004.
Mr Hayhurst joined DFAT in 1999. He has a First Class Honours Degree in History from the University of Melbourne and a Graduate Diploma of Foreign Affairs and Trade from Monash University.
Peter Roberts OAM
Minister and Deputy Head of Mission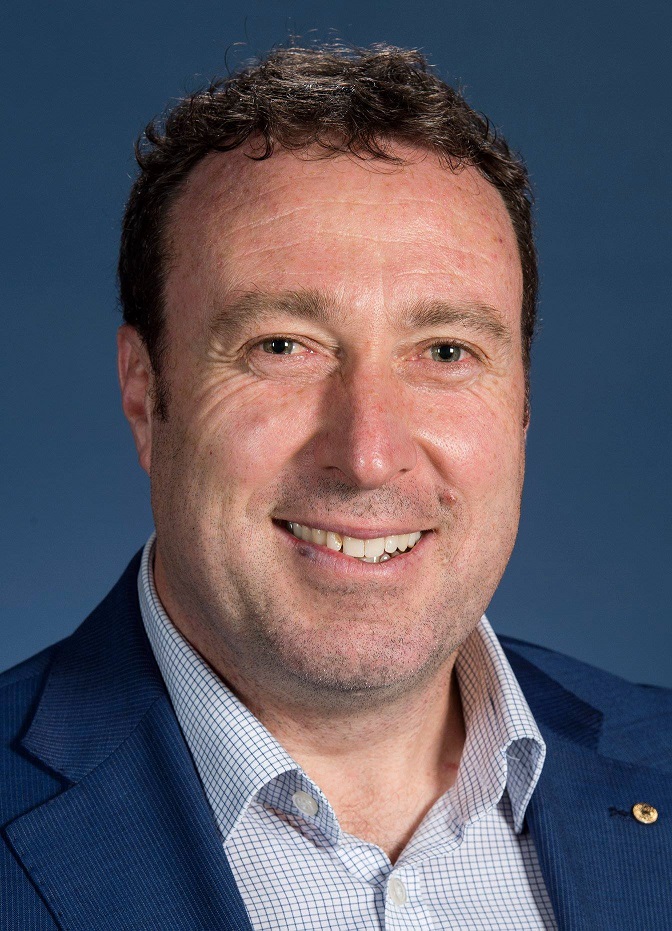 Peter commenced as Minister and Deputy Head of Mission of the Australian Embassy in Japan, in July 2022. He was Australia's Ambassador to Timor-Leste from 2018 to 2022, during which time Australia finalised its maritime boundary with Timor and was Timor's key COVID partner. Peter has previously worked as a lead negotiator on Australia's trade agreements with China, Japan, and Korea; on the security relationship with Japan; as a lead climate change negotiator and as a Senior Civilian Monitor in the Bougainville Peace Monitoring Group. Peter received the Order of Australia Medal for his 2011 Japan earthquake and tsunami response work in Minami Sanriku.
Elizabeth Cox
Minister (Commercial)
General Manager, North East Asia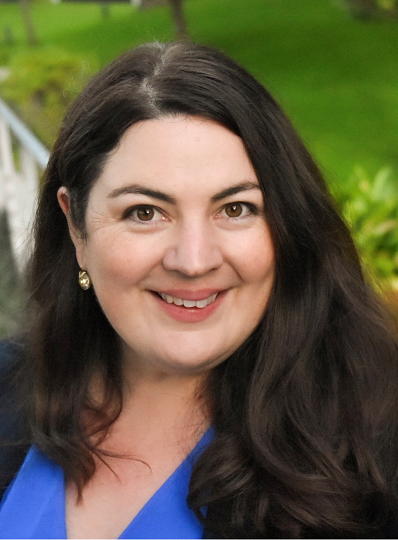 Elizabeth is currently the General Manager, North East Asia for the Australian Trade and Investment Commission (Austrade) and Minister (Commercial) at the Australian Embassy Japan. At Austrade, she leads a team of 60 staff across four offices to deliver high quality trade and investment services to Australian, Japanese, Korean and Mongolian clients.
Elizabeth joined the Australian Trade and Investment Commission in March 2021, and commenced her posting in Tokyo in June 2021. Prior to joining Austrade, Elizabeth Cox was Head of Government Relations, Asia, and Head of Corporate Affairs, Japan at Macquarie Group, where she was responsible for connecting and building relationships with stakeholders and governments across the region.
Elizabeth held a number of senior government and corporate affairs roles at Macquarie Group, as Head of Media and External Communications for EMEA, and in Macquarie's media and public affairs teams in Hong Kong and Australia. Prior to joining Macquarie in 2007, Elizabeth worked for investment and trading house Mitsui & Co., Ltd. and the Japan Local Government Centre, Sydney.
Elizabeth graduated from the Australian National University with a Bachelor of Asian Studies (Japanese), holds a Masters in Public Communication from the University of Technology, Sydney, and completed 1-year exchange programs at Gakushuin University and Nagoya University, Japan.
Claire Elias
Minister-Counsellor (Political)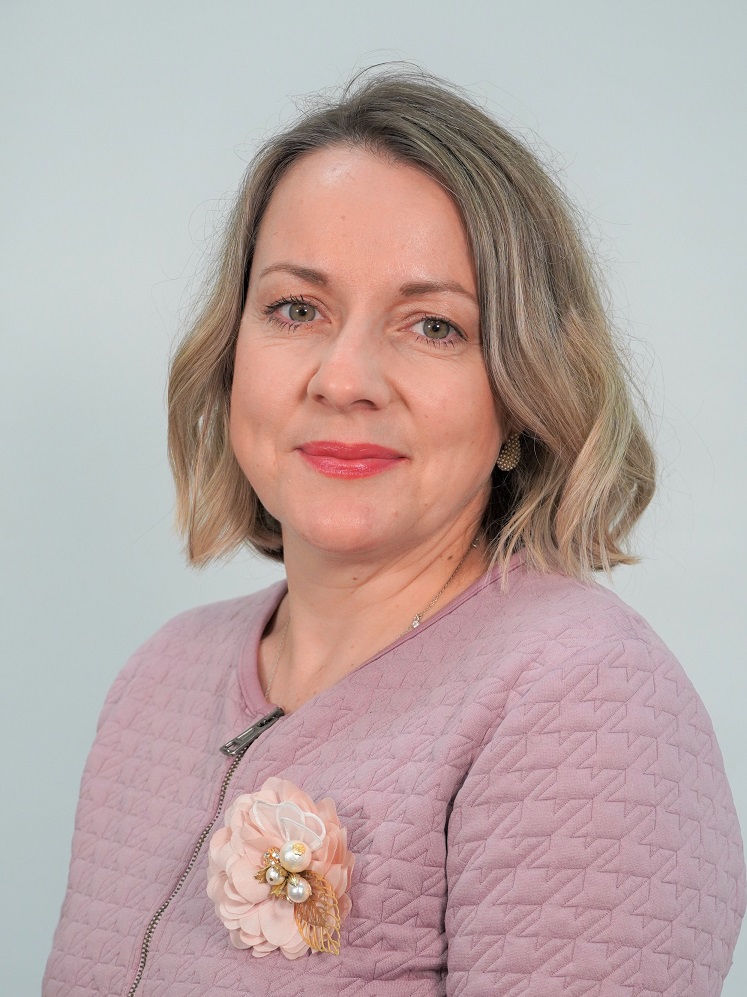 Claire has been in Tokyo since 2018, having served as Counsellor Political before moving into the role of Minister-Counsellor Political. As Minister-Counsellor, she leads the Embassy team's agenda to deepen Australia and Japan's political and security ties and cooperation in the Indo-Pacific.
Claire is a career diplomat, having joined the Australian Public Service in 2004, from public relations and strategic communications consulting. In Canberra, her roles including Director for global humanitarian operations in the Department of Foreign Affairs and Trade during 2016-2017, and adviser to the Department's Secretary during 2008-2011.
Claire has previously served overseas in the Australian Mission to the UN in New York in 2011-2015, during which she was Australia's representative on UN Security Council committees relating to non-proliferation and counter-terrorism, and during negotiations to realise the Arms Trade Treaty. Claire also advocated for Australia's political, security and trade interests as Second Secretary in Kuala Lumpur in 2005-2008.
Claire's tertiary studies focused on Indonesia's political economy and military, and Bahasa Indonesia. She has three young children and a very supportive husband.
GPCAPT Sonja Halloran
Defence Attaché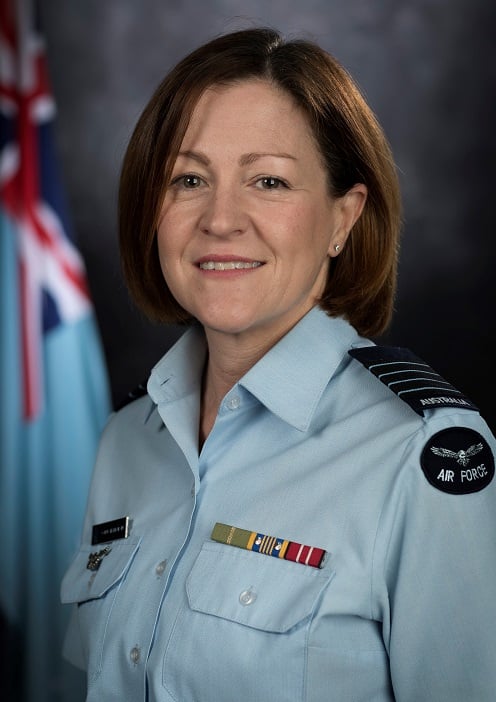 Group Captain (GPCAPT) Halloran took up her position as Defence Attaché Tokyo in December 2019.
GPCAPT Halloran has had a broad career in the Royal Australian Air Force (RAAF) across a range of training systems roles, staff positions and personnel roles. The latter half of her career has been characterised by roles in international engagement, as Assistant Defence Attaché Tokyo, and as the Deputy Director in RAAF international engagement. She held Command as Commanding Officer of the RAAF Officers Training School, and has held several joint positions, including Executive Officer to Commander Current Operations at Headquarters Joint Operations Command.
GPCAPT Halloran has been a qualified Australian Defence Force (ADF) Japanese linguist for most of her career, and has been regularly called upon to provide linguist support to a range of service chief level and other bilateral engagement activities with Japan. GPCAPT Halloran deployed to Japan with the ADF C-17 detachment for Operation Pacific Assist following the 2011 Fukushima earthquake and tsunami, working with the US and Japanese response elements.
She has an MBA with a major in International HRM, and is the only ADF Officer to have completed both the Japan Air Self Defence force Command and Air Command and Staff Course and the Japan National Institute of Defence Studies General Course in Tokyo.
GPCAPT Halloran is accompanied by her husband Brad and daughter Mika.
Janine Pitt
Counsellor (Education and Research)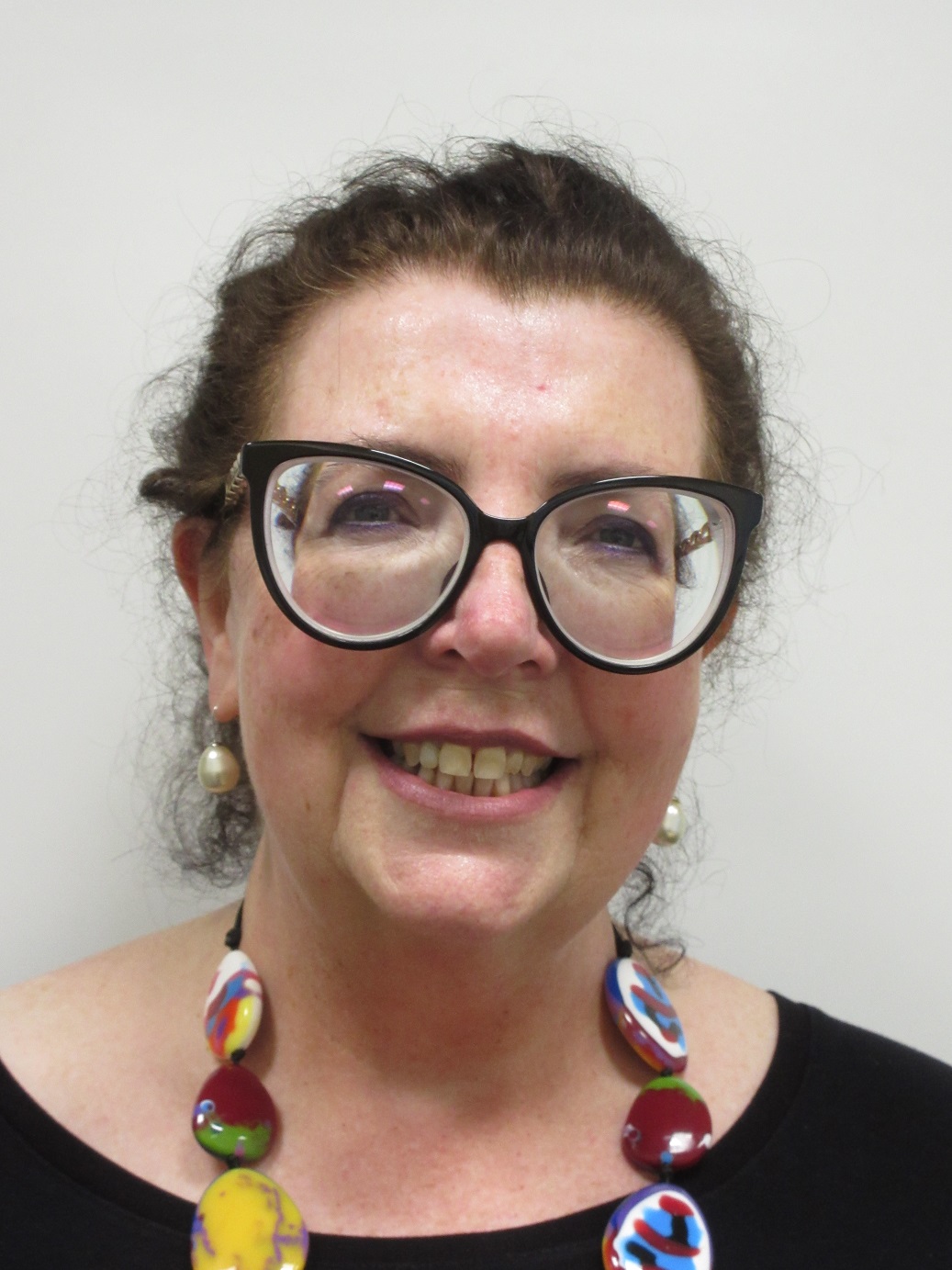 Janine has extensive international experience representing Australia and the Department at senior levels at a wide range of International and multilateral fora. Janine was previously based in Paris for three years as Minister-Counsellor with the Australian Delegation to the OECD where she focused on Employment, Education, Skills and Vocational Training. In addition, Janine has held the position of Australia's Representative to the International Labour Organisation (ILO) - a United Nations agency based in Geneva where she was a key member of the Asia-Pacific Group. She has represented Australia at international G20 meetings and both led and hosted International delegations in Australia and abroad.
Janine has held a number of Senior Executive positions within the Department of Education, Skills and Employment and its predecessors including as NSW/ACT State Manager of the Department. Most recently, she had responsibility for the development, management and delivery of key aspects of the national employment services program which aimed at improving the efficiency of the labour market and encouraging employment participation.
Tom Parnell
Counsellor (Agriculture)
Mr Tom Parnell commenced his posting at the Australian Embassy, Tokyo, in January 2021.
Tom primarily manages engagement with Japan on trade in plant products, including grains, horticulture and wine.
Tom has 30 years of government experience across biosecurity and agricultural policy, most recently as a Director in the Plant and Live Animal Exports Division, Canberra, from 2018-2020. During his career, he has covered a diverse range of issues including grain industry policy, agricultural chemical deregulation, horticultural market access, import risk analysis, fruit fly area freedom and animal welfare policy. Tom was previously posted to Tokyo (2003-06) and Brussels (2018) as Counsellor (Agriculture).
Tom was born into a farming family in southern New South Wales and studied Rural Science at the University of New England. Tom is accompanied by his wife Yvonne.
Charles Adamson
Counsellor (Industry, Science, Resources, Energy, Space, Digital and Innovation)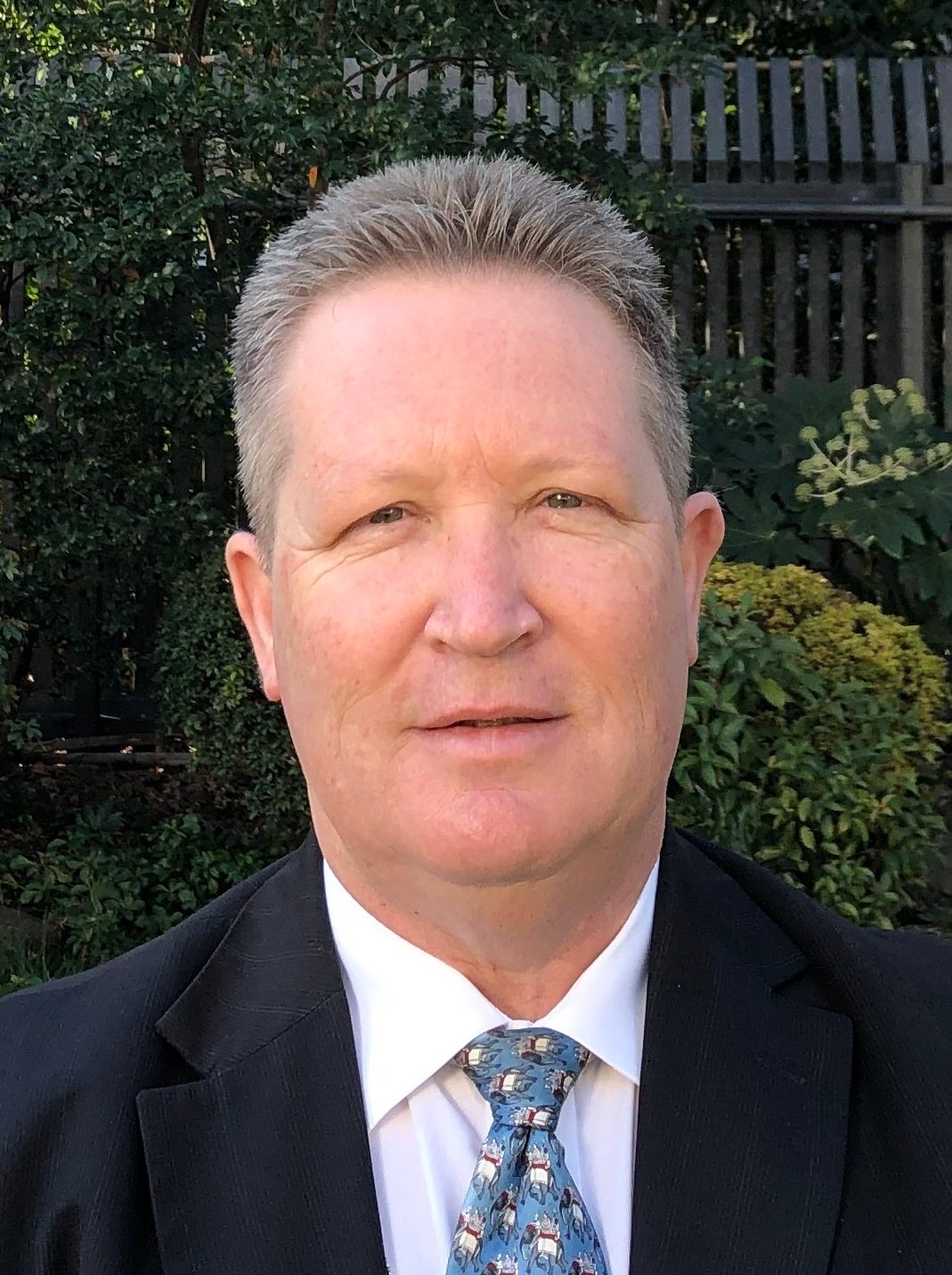 Charles heads a small, dynamic local team that leads on Australia's trade with Japan in resources and energy. He also manages engagement with Japan on renewable energy, innovation and industry issues.
Prior to joining the Embassy, Charles was a Director in the Office of Economic Analysis in the Department of Foreign Affairs and Trade (DFAT) in Canberra.
Charles was previously posted to Seoul with a focus on resources and energy. At the same time he also managed Australia's bilateral relationship with Mongolia.
Charles worked for former Australian Trade Minister, Mr Andrew Robb AO, during the very exciting period of time when Australia and Japan agreed to a free trade agreement. Charles has also worked on a wide range of geographic desks covering trade and political issues related to the DPRK, Indonesia, Taiwan and Hong Kong.
Prior to joining the DFAT, Charles worked at the Reserve Bank of Australia for ten years as an economist.
Charles has a Master of Commerce (Economics) from the University of New South Wales and a Bachelor of Economics (Hons) from the University of Western Australia.