Australia has extensive energy and mineral resources. It is the world's largest exporter of iron ore and LNG, and is forecast to become the world's largest exporter of coal in coming years. Australia also has the world's largest uranium resources.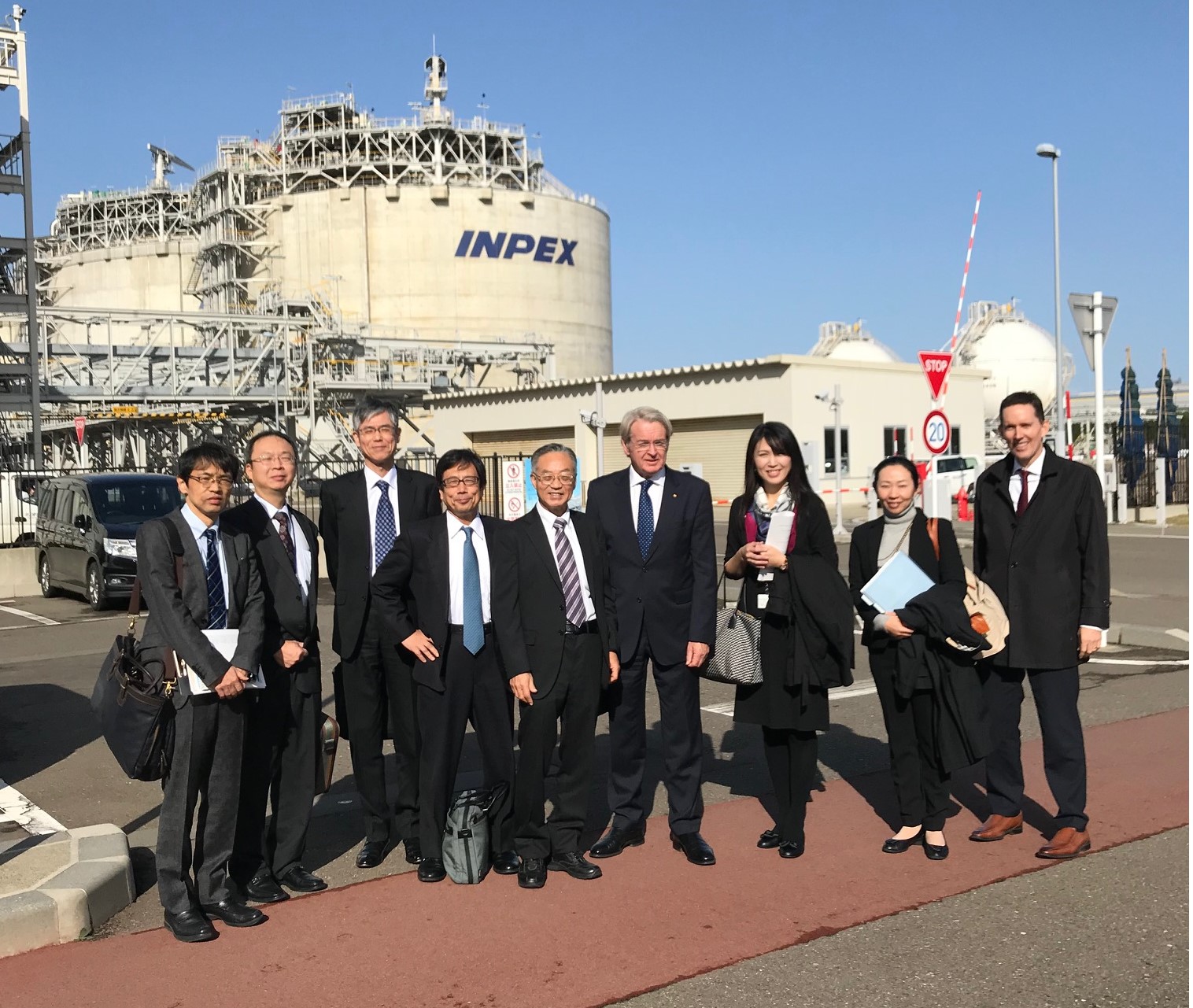 Australia is the biggest supplier of energy and key minerals to Japan, reflecting Australia's position as a reliable, safe and competitive producer of raw resources. Australia provides around two-thirds of Japan's coal, and a third of Japan's LNG imports. Australia also provides about 60 per cent of Japan's iron ore imports.
Australia and Japan have long shared a highly-complementary relationship in the energy and resources sector. Japanese investment was crucial to the development of Australia's coal and iron ore export industries in the 1960s and 1970s. And Japan has been a leading investor in Australia's LNG export industry since the 1980s. Australia and Japan work very closely on developing renewable energy technology and clean coal technology, and regularly engage in policy discussions on energy and resource issues at senior levels.
(Photo: Ambassador Richard Court AC visits INPEX Corporation's Naoetsu LNG Terminal in November 2018)