AUS+RALLY Launches! Team Australia ready for 2019 and 2020 in Japan!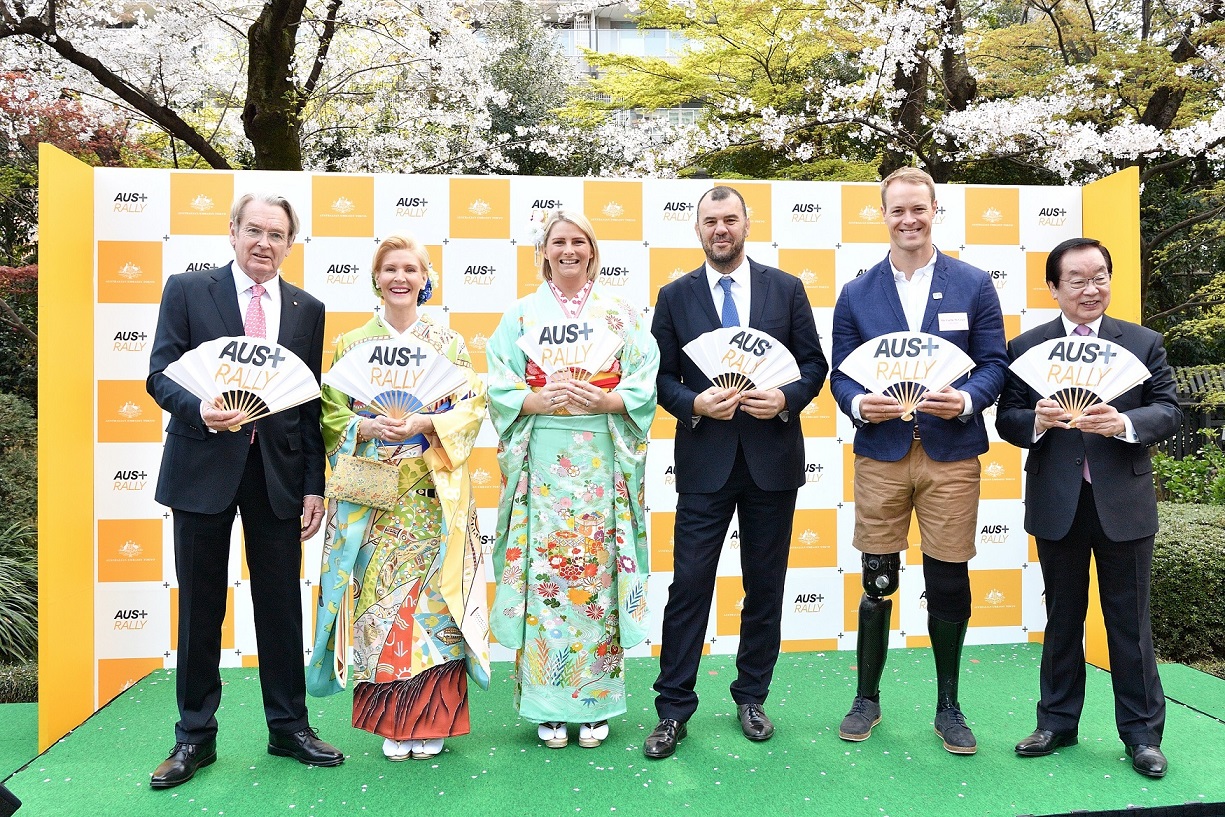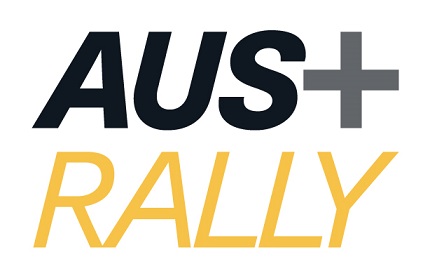 Ambassador Richard Court AC launched the AUS+RALLY sports diplomacy initiative with Wallabies Head Coach Mr Michael Cheika, Olympic gold-medal-winning swimmer Ms Leisel Jones OAM, Paralympic gold-medal-winning para-canoeist Mr Curtis McGrath OAM and Japan's Minister for Reconstruction H.E. Mr Hiromichi Watanabe. AUS+RALLY will celebrate Australia and Japan's shared sporting passions, values and the connections sport unlocks in 2019 and 2020.
Launched in partnership with Rugby Australia, the Australian Olympic Committee (AOC) and Paralympics Australia, the AUS+RALLY sports diplomacy initiative celebrates Team Australia in Japan. The AUS+RALLY campaign name combines the Japanese name for 'Australia' with a rallying call for Team Australia as the world's sporting attention turns to Japan.
AUS+RALLY brings together new and existing sports diplomacy activities through a communications and events program. The program is intended to support Japan's hosting of the world's greatest sporting events and their important legacy.
Elections and Voting while Overseas - 2019 Australian federal election
18 March 2019
Study in Australia Fair 2019

The Study in Australia Fair is a great opportunity to meet with representatives of over 40 Australian education institutions all in one place. Not only will you find the answers you are looking for regarding studying in Australia but you also have access to meaningful career advice!
Sat, 8 June, at Congre Convention Centre, Osaka
Sun,9 June at Sola City Ochanomizu, Tokyo
Website: https://afuee.jp/en.php
Latest News and Events
ANZAC Day Commemorations in Japan
Members & friends of the Australian and New Zealand communities in Japan are invited to join ANZAC Day commemorations at Yokohama's Hodogaya Commonwealth War Cemetery from 9.00-9.50am Thursday 25 April 2019.
11 April 2019
Return of WWII Hinomaru Yosegaki
Exactly 75 years after his death in WWII, Matsuo Abe's family expressed their gratitude at the return of a Hinomaru Yosegaki 'good luck flag' by South Australia's Charlesworth family.
26 March 2019
Australia, Japan and Singapore welcome WTO electronic commerce negotiations
26 January 2019
First CPTPP Commission Meeting
Representatives from the 11 CPTPP signatories participated in the first CPTPP Commission meeting in Tokyo on 19 January 2019, where parties agreed to a process for additional countries to join the CPTPP.
21 January 2019
​Japan to exit from International Whaling Commission and cease Southern Ocean whaling
26 December 2018