The Victorian State Elections will be held on 26 November. Information on how to take part if you're in Japan is available here
Latest News
Professor Sean Turnell
18 November 2022
Australian wildflowers in Japan
16 November 2022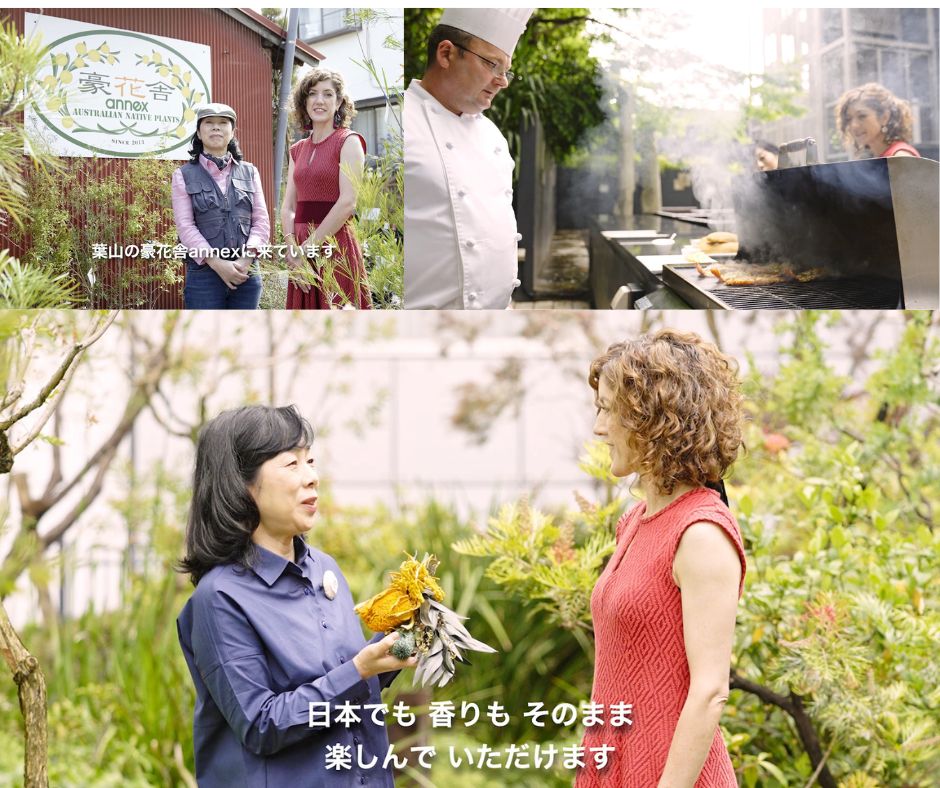 Royal Australian Navy arrived in Japan to celebrate the International Fleet Review
1 November 2022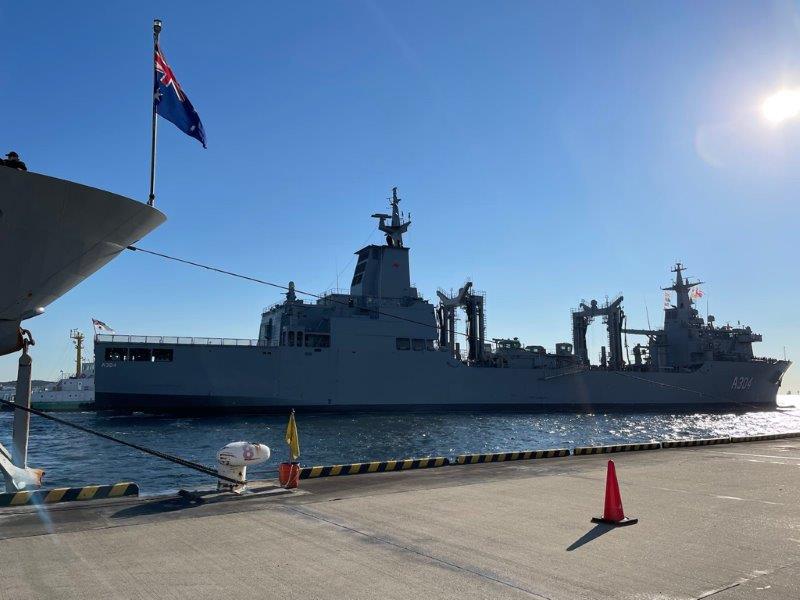 Australia-Japan strengthen critical minerals cooperation
22 October 2022
Australia and Japan Strengthen Security Cooperation
22 October 2022
Australia-Japan Joint Declaration on Security Cooperation
22 October 2022
Australia-Japan Leaders' Meeting Joint Statement
22 October 2022
Prime Minister - Statement – Visit To Australia By The Prime Minister Of Japan
19 October 2022
Grants announced to strengthen North Asia relations
17 October 2022
Minister for Trade and Tourism - Media release - Wine time: Sharing the best of Australia's viticulture across Asia
17 October 2022
Minister for Trade and Tourism - Statement - Visit to Japan and the Republic of Korea
9 October 2022
Minister for Foreign Affairs - Statement - Ballistic missile test by North Korea
4 October 2022
Minister for Foreign Affairs, Attorney-General - joint media release - Further actions in response to Russia's illegal invasion of Ukraine
2 October 2022
9 September 2022
Prime Minister - Statement – Former Japanese Prime Minister Abe Shinzo AC State Funeral
8 September 2022
OECD Guidelines for Multinational Enterprises
8 September 2022
Appointed an Honorary Companion (AC) in the General Division of the Order of Australia - The late Mr ABE Shinzo, Japan
31 August 2022
Minister for Foreign Affairs, Penny Wong, Media Release: Statement on Russian obstruction of the nuclear treaty conference
28 August 2022
Minister for Foreign Affairs, Penny Wong, Media Release: Cross-Strait tensions
5 August 2022
Albanese Government passes Climate Change Bill in the House of Representatives
4 August 2022
Prime Minister Albanese delivered a condolence motion for former Japanese Prime Minister Shinzo Abe to the Australian House of Representatives
26 July 2022
Prime Minister - Statement – Abe Shinzo
8 July 2022
Visit to the Australia Library at Otemon Gakuin University and Ryukoku University
8 July 2022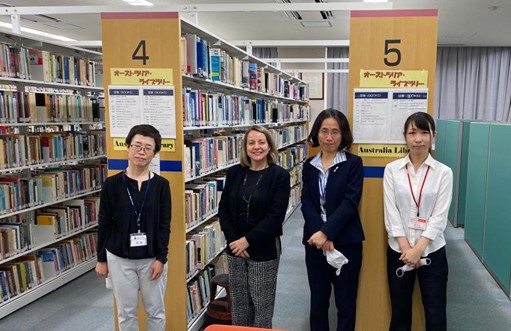 Deputy Prime Minister visits Akabane Elementary School in Tokyo for AFL Coaching Clinic
29 June 2022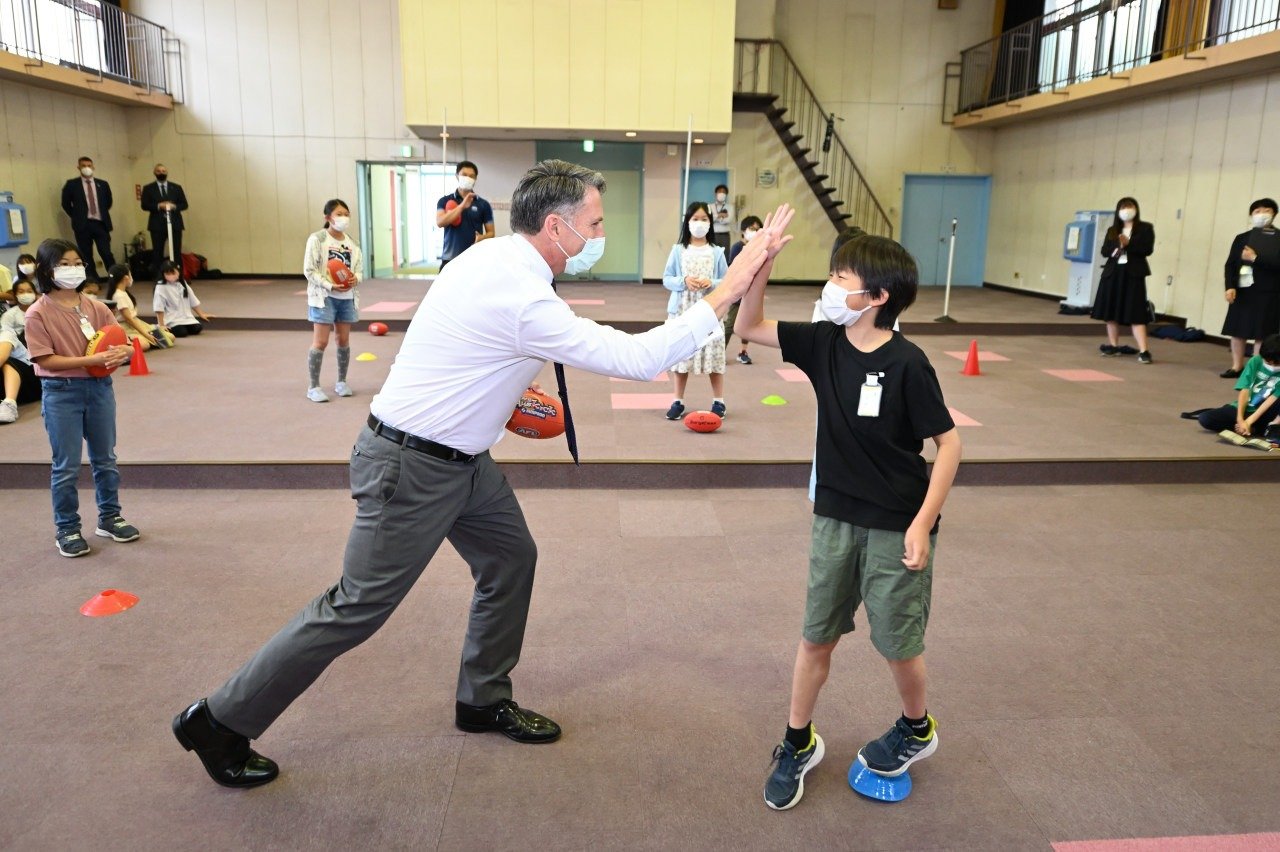 Deputy Prime Minister meets the Mayor of Minami Sanriku
29 June 2022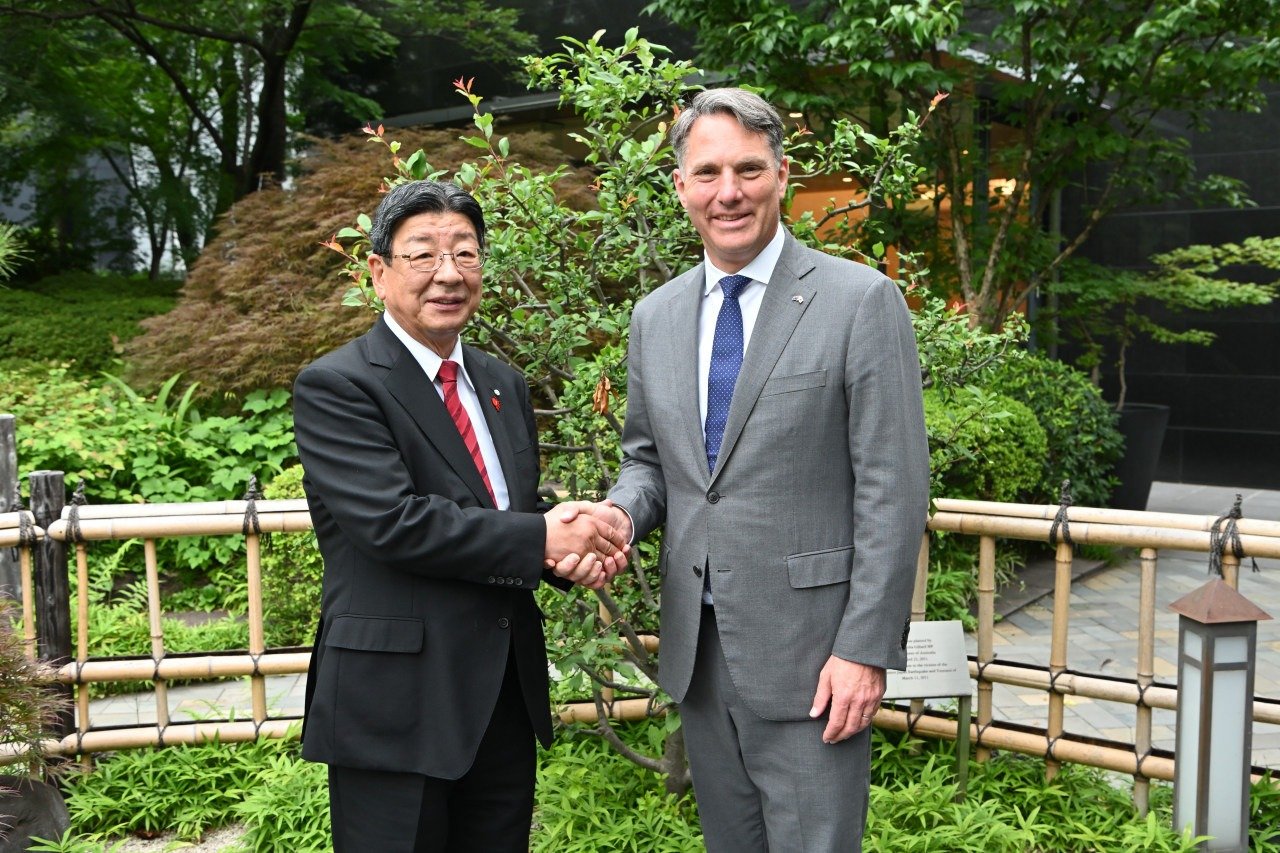 Joint statement on advancing defence cooperation, Tokyo, Japan
15 June 2022
United States-Japan-Australia Trilateral Defense Ministers Meeting - 2022 Joint Vision Statement
11 June 2022
Foreign Minister - Speech to the Pacific Islands Forum Secretariat
26 May 2022
Prime Minister - Opening remarks of the Quad Leaders' meeting
24 May 2022
Quad Joint Leaders' Statement
24 May 2022
Australian Film Night, Vol. 3
20 May 2022

Australian Fashion
12 May 2022

14th Asia Pacific Screen Awards (APSA) - 'Drive My Car' award ceremony at the Embassy
28 April 2022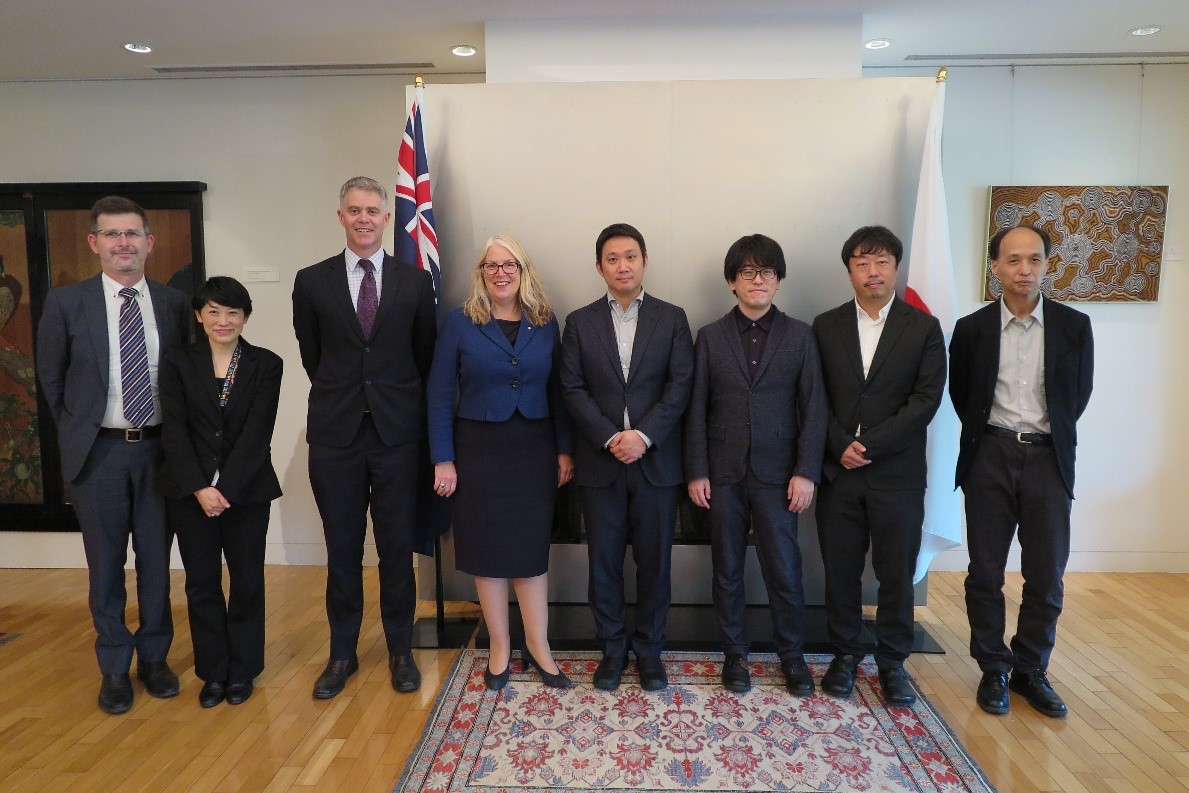 Joint statement - Australia's response to Russia's aggression against Ukraine
23 February 2022
Joint statetment by Prime Minister and Minister for Foreign Affairs
COVID-19 - Keep Informed
Latest Travel Advice
For Australians travelling to Japan
For Australians travelling to Japan or planning to travel to Japan, please refer to the Australian Government's Smartraveller website and the Japanese Government's Immigration Services Agency of Japan (ISAJ) website for the latest news and information.
For Australians living in Japan
Eligible Australian residents living in Japan are covered under the Japanese Government's COVID-19 vaccination rollout program. If you have any enquiries regarding your eligibility and the reservation process, please contact your local municipal office directly. COVID-19 vaccinations are managed by each municipal office.
If you received a "Vaccination Voucher" from your municipal office and would like to read the information in English, you can access the English version on Japan's Ministry of Health, Labour and Welfare's website.
For Australians returning and international travellers coming to Australia
Please visit the Australian Government's Department of Home Affairs website for the latest advice and requirements in relation to travelling to Australia. For further information on arrangements for the quarantine period and pre-departure COVID-19 test, please visit the Australian Government's Department of Health website.
For international visitors traveling to Australia
From 21 February 2022, all fully vaccinated visa holders can travel to Australia without a travel exemption. Unvaccinated visa holders will still need a valid travel exemption to enter Australia. The Department of Home Affairs website provides further information.
The Australian Embassy in Tokyo is unable to provide advice on visa, immigration, citizenship and travel restrictions related enquiries. Please enquire with the Department of Home Affairs directly:
Department of Home Affairs' Global Service Centre
Call: +61 2 6196 0196
Online form: Australian Immigration Enquiry Form
For 14-day quarantine related enquiries:
Contact: Local state and territory health departments