11 April 2017
Australia's new Ambassador to Japan, H.E. Mr Richard Court AC, presented credentials to His Majesty the Emperor on the morning of 11 April.
Mr Court said he was honoured to represent Australia in Japan, noting he had "arrived in Japan at a time when the strategic and economic relations between Australia and Japan have never been stronger."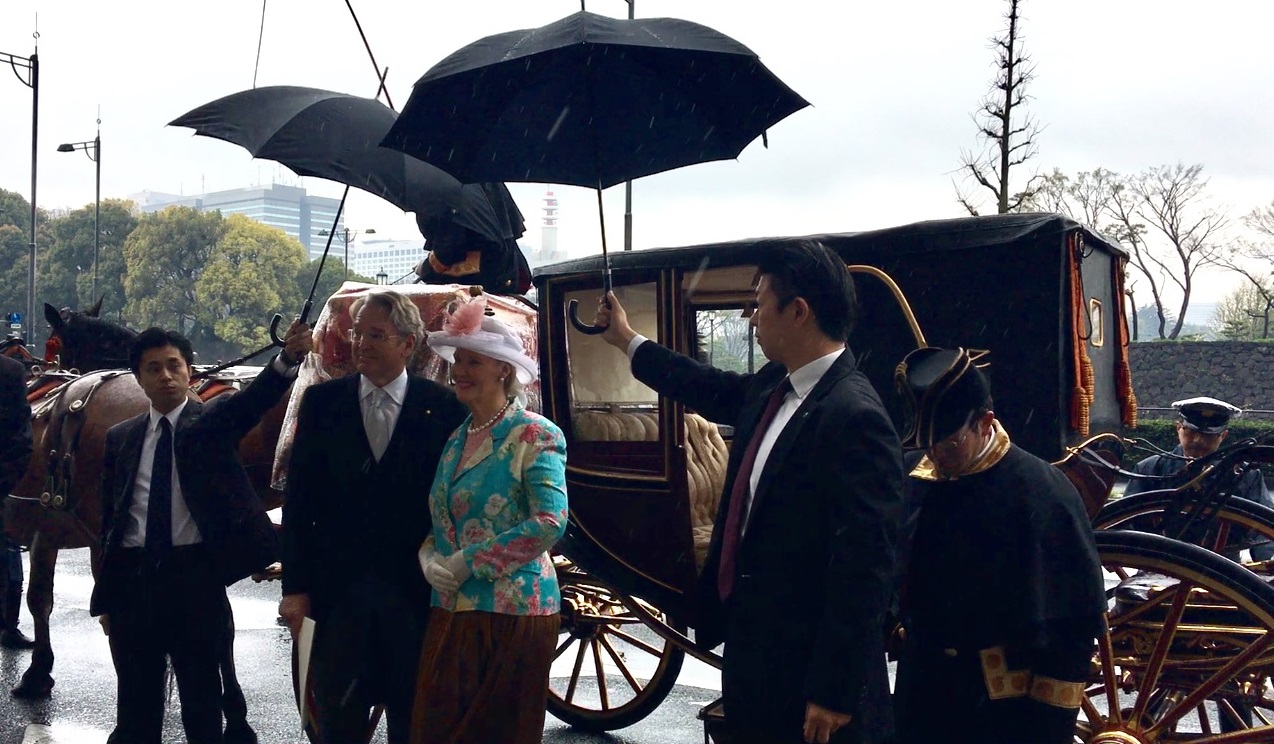 "This year marks 60 years since the signing of the Australia-Japan Commerce Agreement, a landmark agreement for its time," Mr Court said. "Six decades later, Australia and Japan are more committed than ever to supporting free trade in the Indo-Pacific region."
Japan is Australia's second-largest trading partner and source of foreign investment. The two-way goods and services trade between Australia and Japan was valued at A$59.9 billion (JPY 5 trillion) in 2015-16.
Japan is also Australia's closest strategic partner in Asia, and this year marks the tenth anniversary of the Japan-Australia Declaration on Security Cooperation. Bilateral security and defence ties are going from strength to strength.
Mr Court arrived in Japan in February, accompanied by his wife, Mrs Jo Court. Mr Court is a former Western Australian Premier and Treasurer who has held a number of senior positions and directorships in private and public companies, including Resource Investment Strategy Consultants, the Anglican Diocesan Trustees and the Olympic Team Appeal for Western Australia. Mr Court was elected to the Western Australia Legislative Assembly in 1982. He served as Premier and Treasurer of Western Australia from 1993 to 2001.
In 2008, His Majesty the Emperor of Japan conferred honours on Mr Court, bestowing the Order of the Rising Sun, Gold and Silver Star for exceptional contributions to the expansion of Australia-Japan relations. In 2003, Mr Court was appointed a Companion in the General Division of the Order of Australia. He has three adult children.