Alex Kershaw at TWS creator in residence
5 January-3 April 2011
Robert Merritt's "Cakeman" by Rakutendan
20 January 2011 - 25 January 2011
From 20-25 January 2011, Rakutendan will produce Robert Merritt's landmark Aboriginal Australian play 'Cakeman'. First premiered in 1975, The Cake Man was the first play by an Aboriginal writer to enter the mainstream repertoire of white Australian theatre. A simple, moving story which shows white Christian paternalism from an Aboriginal point of view, it is set on Wiradjuri country, a mission in Western NSW. Evocative of the memories of the mission where Merritt was raised, it tells the story of an Aboriginal family in Sydney from the colonial era to the 1970s. Yoshio Wada directs Rei Sudo's translation of Merritt's play to mark the 8th production in Rakutendan's contemporary indigenous theatre series.
Synopsis
Sweet William and his wife Ruby live in the suburbs with their 11 year old child Pumpkin Head. William, along with many Aboriginal men like him, is unemployed and spends his days drinking. He has lost the respect as a man and a father. Ruby finds solace in the Bible and remains a supportive wife and protective mother, while Pumpkin Head steals coal for the family. Before he goes to sleep each night, Pumpkin Head loves to hear Ruby's story of the Cakeman.
'The message of Jesus is delivered to the Aboriginal people through the Cakeman. But they have been struck by evil, and only white children can be seen, so we have lost our way. So that we can return to ourselves, the Cakeman must pierce the hearts of Aboriginal children.' To make his family happy, Sweet William makes a plan to seek in Sydney. Will the Cakeman visit their family? Will happiness visit this family?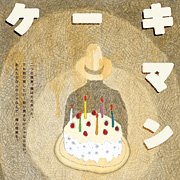 Australian Chamber Orchestra (ACO) at the 2nd Niseko Winter Music Festival
21-23 January 2011
ACO returns to Niseko to play in the powder in 2011
The new winter music festival initiated by the Australian Chamber Orchestra (ACO) will return to Niseko for a three day concert series from the 21 – 23 January 2011. Building on the success of the Niseko Winter Music program in 2010, Richard Tognetti and the members of the ACO will be joined by flautist Emmanuel Pahud from the Berlin Philarmonic.
Ash Keating to conduct art residency program AIR 3331
30 January-13 March 2011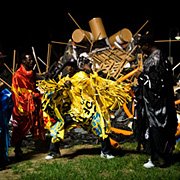 Opening in June 2010, 3331 Arts Chiyoda is an arts space for the convergence of national and international artists and their works. For about one month in January and February, Australian artist Ash Keating, along with 8 other international guest artists, will conduct an AIR 3331 residency in which he will participate in making a work around the local electronic haven of Akihabara.
ACMI participates in the 14th Japan Media Arts Festival
2 -13 February 2011
From the 2 - 13 February 2011, the 14th Japan Media Arts Festival will be presented by the Bunka-cho. On Thursday 10 February at 16:00 the Head of Exhibitions at the Australian Centre for the Moving Image (ACMI) in Melbourne Conrad Bodman will present an overview of ACMI's exhibition, film, public and digital programs since 2002, as well as its permanent exhibition Screen Worlds: The Story of Film, Television and Digital Culture. As part of the 'Social Media Lounge' Program, the presentation will also be live on the internet.
Participating in the theme of the conference, 'Media Arts In the World Talk', Bodman's presentation, 'Australian Centre for the Moving Image (ACMI)' will locate his organization as a new cultural site in Australia.
Bodman's curatorial credentials include the areas of photography, design and moving image media, and notable exhibitions including "Derek Jarman: A Portrait' and 'Game On: The History, Culture and Future of Videogames".
'Invisible Structures' at Art Center Ongoing
2-13 February 2011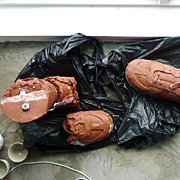 'Invisible Structures: Australian artist collectives in Tokyo, Singapore and Yogyakarta' is a residency and exhibition project involving three Australian artist-run initiatives in Tokyo, Singapore and Yogyakarta. It seeks to engage in collaborative and process-based projects between international artist collectives, and the communities they encounter.
As part of "Invisible Structures", two artists from the Melbourne-based art collective Y3K have been conducting residencies at the Art Center Ongoing, Kichijoji. James Deutsher and Christopher L G Hill have made new sculptures, paintings, textiles, sound works and performances.
Following from Christopher L G Hill's one-day sculptural installation and performance in Tokyo in December 2010, James Deutscher's February exhibition consists of clay and fibreglass sculptures, architectural structures, and a series of tailored jackets made from the artist's screen-prints. The fabric is from web-sourced images of the Tokyo architecture company SANAA. Deutscher explores the dissonances between self and public image in globalised social networks.
Invisible structures is curated by Ulanda Blair from Next Wave Festival, with support from Asialink. James Deutsher is co-Director of Melbourne-based art collective Y3K.
Tokyo Wonder Site Bilateral Exchange Creator in Residency Program
5-6 February 2011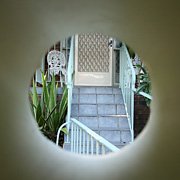 The new bilateral exchange programme at Tokyo Wonder Site (TWS) is in cooperation with overseas municipalities and arts organizations to facilitate the exchange of creators from both countries. Since last year, such exchanges have taken place with artists from 7 other international cities. Chosen by an application process, the creators stayed for a period of 2-3 months, for the purposes of research and making works.
The selected Japanese artists also participated in such an exchange, in the cities of Melbourne, Paris, Melbourne, Beijing, Barcelona, Stockholm. Along with a focus on the works completed during these exchanges, including Mori Hiroharu's residency at Monash University in 2010, the artists will show slides and participate in a post-residency discussion at TWS Hongo studio.
This programme will be continued next year, and calls for application will be open to artists and arts managers seeking to research more about the international art scene. Those seeking an overseas residency to produce their works at overseas arts venues and to know more about the international art scene are encouraged to apply.
International Ceramic and Glass Art in the 21st Century: Artist in Residence Exchange Program - Celebrating 10 years in Seto
11 February-27 March 2011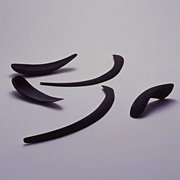 This year, the SETO International Ceramic & Glass Arts Exchange Program, which invites four international artists each year to participate in glass and ceramic making and workshops, will celebrate its 10 year anniversary.Due to the rich deposits in the area which are conducive to glass and ceramic art, Seto has become famous as an art city and 'Seto-mono' has become a household name for ceramic or glass objects.
As one of the many Artist-In-Residence (AIR) programs in Japan, SETO has been running its program since 2000 and so far has invited 47 international guests from 21 countries who work with local artists and the city community.
For 2011, works from previous international and local artists who have participated in the alchemical exchange of artist residencies will be represented. Three works from Australia, Andrea Barker's "Eastern thoughts" (2003), Robin Best's "Bryozan" (2004), and Elizabeth Kelly's "Small City" (2008), have been invited for the exhibition.
In addition to the exhibition, a symposium on ceramic and glass art will be held on 26 February.
3rd ANJeL Australia Japan Business Law Seminar
12 February 2011
On the 12 February, the third annual ANJeL CLE Seminar will gather seven Australian and Japanese academics and practitioners in Australian law and the economy to discuss Australia's new regulatory regimes for personal property securities and for arbitration of commercial disputes. The Seminar is centered around ANU, Bond and Sydney Law Schools, and aims to encourage comparative law engagement between Australia and Japan in research, teaching and community outreach. It has over 400 members world-wide, from academia, legal practice, government and the business world.
Speakers include Professor Yasuhei Taniguchi – leading arbitrator, former Chair of the WTO Appellate Body and recent Distinguished Visitor at Sydney Law School – and Professor John Stumbles - Chair in Finance Law at Sydney Law School and former partner at Mallesons.
The 3rd Yebisu International Festival for Art & Alternative Visions
18-27 February 2011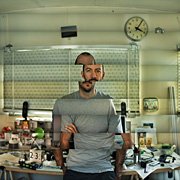 From 18-27 February, the 3rd Yebisu International Festival for Art & Alternative Visions will be held in Tokyo. Joining many international artists who include film-giants Apichatpong Weerasethakul and Jan Svankmajer, will be Melbourne-based video-artist Daniel Crooks. On the 19 February, Crooks will present a lounge-talk on his work "Static No.11 - running man".
Other artists from Australia and New Zealand will also be exhibited in the South by Southeast special screening programmed by Australian/New Zealand curator Mark Feary, in Tokyo on an Asialink arts management residency. Tokyo audiences will be exposed to new art work from contemporary artists SJ Ramir, Shaun Gladwell and Patricia Piccinini, as well as that of several less well-known artists for the first time. Additionally, an off-site exhibition will be held in the garden outside the museum by Tokyo based duo Australian Danielle Wilde and Uruguayan Alvaro Cassinelli, entitled 'Invisible skirt and other imaginary things'.
Two works entitled "Mother" and "Other" by Australian video artists Tracey Moffat and Gary Hillberg will be included as part of the 'Found Memories - Use and Reference' session. "Mother" addresses the way in which motherhood is represented through Hollywood films. These works have prescience in Japan, where the concept of 'fair use' is still not yet widely applied.
Linda Dennis solo exhibition 'Pressions'
23 February-12 March 2011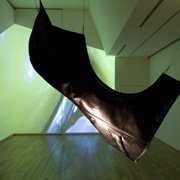 From 23 February to 12 March, the Tokyo-based Australian artist Linda Dennis will hold her solo exhibition "Pressions" at Tokyo's art space Youkobo.
A video installation about what families do with, and for each other, Dennis' title focuses on the essence of interactions in words and actions. She attempts to capture a flow of what we feel and the substance of what is said - Pressions.
Working in installation, video, public art, and collaborative projects, since 2000 Linda Dennis' artworks have revolved around the theme of touch in connection with expression.
Opening party will be on the 25 February from 18:00.
Adam Elliot's "Mary and Max"
23 April 2011-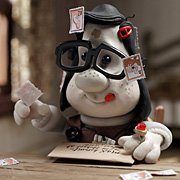 Adam Elliot's clay animation tale of a lifelong pen-friendship between Mary, a Melbourne girl with a fervent imagination, and Max, a misanthropic New Yorker, was five years in the making. Having garnered a cache of international awards, the director of "Harvey Krumpet" and Academy Award winner, now returns to show 'Mary and Max' in cinemas nationwide.
In an age of instantaneous communication and enhanced isolation, this film captures the sublime core of loneliness through the intricate pathos and sharply contrasting world of its characters, and some of the harsher realities of their lives. Made by a team of 6 animators working at a rate of 4 seconds per day, the acutely detailed layers accumulated through a strenuous collaboration by some of Australia's best film industry professsionals, this is a definitive statement in clay animation.
The cast includes Bethany Whitmore, Toni Collette, Philip Seymour Hoffman, Eric Bana, Renee Geyer, Ian 'Molly' Meldrum, Julie Forsyth and Barry Humphries in key roles.

Photo credit: © 2008 Screen Australia, SBS, Melodrama Pictures Pty Limited, and Film Victoria
Jörg Schmeisser solo exhibition 'Blue Mud Bay'
20 May -12 June 2011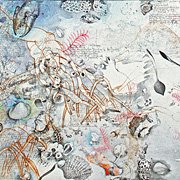 The international artist Jörg Schmeisser, a contemporary painter at the peak of his career, brings a new exhibition to the Galerie Miyawaki in Kyoto in May-June 2011.
His subject is his experiences and memories from his journey to Australia's indigenous communities around Blue Mud Bay and Yirrkala in eastern Arnhem land of the Northern Territory. The bay was named from Captain Matthew Flinders' observations of an opaque blue mud in the bay where they raised anchor in the years of 1802–3. The artist made a journey to Yirrkala with a group of other Australian artists, and was inspired by the Aboriginal culture which dates back 40,000 years. The 20 collected works on paper are derived from finely detailed sketches and etchings from direct observations and collage-like compositions of seen and imagined forms. Evoking the quintessence of the environment, the core of the work embellishes one image around which float random thoughts and personal memories.
Having gradually introduced his work to Japan through a series of exhibitions, the artist also includes some 20 woodblock prints from the early 1970s which capture his first impressions of Japan. An artist reception for Jörg Schmeisser will be held at 6pm on 22 May.
Sarah Goffman at TWS Creator in residence
2 June-31 August 2011
The Australian artist Sarah Goffman will be the Creator in Residence at Tokyo Wonder Site (TWS) from June to August 2011. Goffman will produce a work from her research residency, to be included in the TWS 'Open Studio' program.
Based on her chosen theme - the disposable society - Goffman collects various forms of rubbish and arranges them in different formations, and documents it through various media, including photographs and video. Based on Tokyo's Yume no Shima, the land reclaimed with land-fill waste, the artist is currently at work in a municipal garbage collector's uniform, planning the installation.
Aihara Masaaki photo exhibition 'Short Black & Flat White'
3 -16 June 2011
Having photographed Australian landscapes for 23 years, the photographer Aihara Masaaki has developed an eye for the character of the neighbourhoods in which he has lived.
Having already shown in Sendai, Seoul and Tokyo, and opening in Fukuoka this month, the 'Short Black & Flat White' exhibition is a collection of monochrome portraits of people's lives in Australia. It shows us another side to Aihara's perspective of Australia in the off-season.
Following the Great East Japan Earthquake on the 11 March, outside of aid-drives and material donations, Aihara hopes to contribute his photographs of smiling Australians to the recovery effort. He sees these photographs of levity and vitality as an uplifting alternative to the grave magnitude of the devastation. Through his snapshot and monochrome images, Aihara seeks to convey the energy in the moment of being alive.
Australian Studies Symposium
'Australia's language education policy: multicultural approaches for Japan'
12 June 2011
The symposium for the research of Australian studies began in 1989. The 22nd symposium, 'Australian languages education: multicultural approaches for Japan', will address the policies and approach to language education for the largely immigrant population of Australia. What approaches of this 'immigration nation' can be useful for Japan as it begins to turn to a more open immigration policy?
Panels will include LOTE Asian languages education program, the policy implications from surveys of language use and social integration indicators, surveys of immigrant workers in nursing and aged care, and overall foreign languages education policies of federal government.
Australian Studies Symposium
'Australia-Japan relations through theatre - return to John Romeril's "Miss Tanaka"'
11 June 2011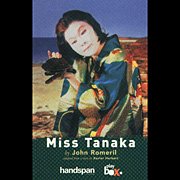 The 22nd Australian Studies symposium in Japan will include the special event, 'Australia-Japan relations through theatre–return to "Miss Tanaka"'. The Australian playwright John Romeril, marking the anniversary of his memorable play "Floating World", will discuss his third work to address encounters between Australia and Japan.
"Miss Tanaka" is a magical comedy based on the history of Japanese pearl divers in Broome. A reading of the play will be attended by John Romeril, who will discuss the play with regard to Japan-Australia relations, and the production of Australian plays in Japan.
Waseda University Theatre Museum will host a panel on 'Japan-Australia relations through theatre', to celebrate the continuation of the fruitful engagement between theatre makers of both countries.
Australian Studies Association of Japan

Short Shorts Film Festival & Asia 2011
16 -26 June 2011
The Short Shorts Film Festival & Asia (SSFF) is back. Every year, the selections tend to reflect topical themes of the contemporary. As a dynamic and exciting platform for energetic filmmakers from around the world to launch their careers, this year's theme will inevitably relate to the Great East Japan Earthquake.
The selection of films aims to reflect the power of the image to fill the Japanese people with resilient spirit. Part of the proceeds from ticket sales will go to relief funds, and there will also be a charity auction of short films.
A 3D collection of short films will also be included this year, as reflecting this festival, with 100 films chosen from 4,200 films from 104 countries submitted, this festival remains one of the best of its kind. 3 Australian short films made the final cut.
International competition
"Nero's"
Joel Lozton/6:00/Drama/2009
Gregg's first day at his first job, working in a trendy café. His co-workers are confident, friendly and cool. But when fate strikes and a life hangs in the balance, Gregg has to decide between becoming part of the gang, or doing what he knows is right.
"Benefit"
Jakub Jacko/16:09/Drama,Musical/2010
Sam is a struggling young musician. When his idol Jon Jon Gibson dies, Sam is devastated. Trying to raise the money for a ticket to his tribute concert, Sam has to decide whether to sell his guitar or risk performing in public. But when Jon Jon speaks to him from a poster Sam begins to play.
"Coming clean"
J.J. Winlove/7:42/Animation,Comedy/2010
Dennis realises his wife is having an affair when he discovers an unidentified hair on the bathroom soap. After failing to exact revenge by starting his own affair, he decides to fool her into thinking he has done so by covering the soap with hairs he steals from a waxing clinic.
OPEN STUDIO-Alex Kershaw at TWS Creator-in-Residence
18 June 2011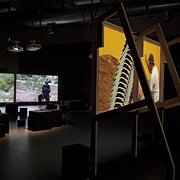 Alex Kershaw, an Australian Sydney based visual artist will be back for a 'creator in residence' at Tokyo Wonder Site (TWS) Aoyama since his last visit in January 2011 and participate at the "OPEN STUDIO".

"OPEN STUDIO"is for the public to see the creative process of residing creators, to communicate and to exchange ideas about their works. In each studio, creators present the progress of their works or research in various ways.
Australia House Reconstruction Project
24 June 2011 - 29 July 2012
A project to build a new Australia House at Echigo-Tsumari is ongoing. It will be opened during the 5th Echigo-Tsumari Art Triennial 2012.
Japan-Australia Joint Seminar No.32
25 -26 June 2011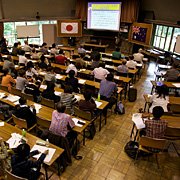 Gathering those who like Australia, for an annual study-night, 'Japan-Australia Joint Seminar'. Meeting at the Hachioji Seminar House, several topics from diplomacy and politics to culture and leisure are planned for discussion.
This year, the theme will be 'natural disaster and international aid' in relation to the Great East Japan earthquake. In conditions in which a leading donor in international aid has become a major aid recipient, visits from Prime Minister Gillard and others have been an opportunity for international relations. A new direction has been set in a post-earthquake new Japan.
Professor Sawada Keiji from Waseda University will convene the seminar 'Australian theatre and Japan', in which the play 'Miss Tanaka' by Australian playwright John Romeril will be discussed with the audience.
All with an interest in Australia as well as Australians interested in Japan are welcome to attend.
Hamish Carr Artist-in-Residence at Youkobo Art Space
1 July 2011 - 28 August 2011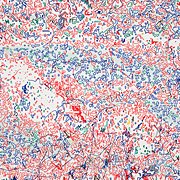 The Melbourne-based artist Hamish Carr, currently on a two-month Artist-in-Residency at Youkobo Art Space, Tokyo, will hold an open day in July to show the progress of his work, after which the work will be included in an exhibition in August.
Reflecting upon his residency period in Japan, Carr's large-scale drawings are derived from digital manipulations of landscape which are then hand-drawn so as to render landscape. In compressing distance between micro and macro, Carr seeks to suggest an atmosphere of anxiety within constant flow of transient mediated appearances.
The artist intends to exhibit the works from the residency as part of a Japan-Australia group exhibition entitled "Immanent Landscape" at Oyama City, Kurumaya Museum from 17 September–27 November 2011.

Documentary film "Tanaka-san Will Not Do Calisthenics"
2 July 2011-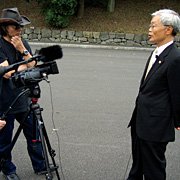 If one person can change the world, it is Tanaka Testuro, now 63 years old, who was fired from his job at a major electrical company for refusing to do morning calisthenics thirty years ago. Tanaka has been singing as a form of protest, every morning at the entrance to the company factory ever since. In his signature cowboy hat and guitar, with no mobile phone, internet or facebook, Tanaka continues his struggle and demands an apology and re-instatement every year.
25 years since his dismissal, Australian director Maree Delofsky discovered Tanaka's activities by accident on-line, and came to Japan with the express purpose of making a documentary about him. With full houses and ovations in international festivals (Yamagata Documentary Festival 2009, Istanbul International Documentary Festival 2009, Cork Film Festival 2008, best in festival prize, Canadian Labour International Festival 2009).
Synopsis:
Tanaka-san Will Not Do Calisthenics presents a less-familiar view of an idiosyncratic Japanese nonconformist.
On the 29 June 1981 Tetsuro Tanaka, an engineer, was sacked by his employer, a large electronics company in Tokyo. One reason is that Tanaka san refused to re-locate to a factory far away from his home and family. Another reason is that as president of the company's mandolin club, Tanaka-san had supported 1350 workers who were made redundant and had refused to participate in group calisthenics. Despite being ostracised, losing members of his mandolin club and receiving lower wages, he continued to protest the company's labour policies and ran against company-endorsed candidates in elections to the workplace union. The day after he was dismissed, Tanaka began a picket outside the entrance gate which has become the longest one-man protest in Japan's history. The film meets the veteran campaigner for the 25th anniversary of his campaign, along with his comrades, Nezu Kimiko, a domestic science teacher who refuses to stand up and sing the now mandatory wartime anthem kimigayo in school, Ueda Yoshihiro, a retiree, and Tomayo, a young music student of Tanaka who is afraid to go to school.
Kim Anderson to conduct Artist-in-Residence at Echigo-Tsumari
7 July-31 August 2011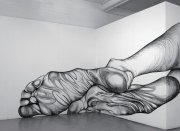 Kim Anderson from Ballarat, Victoria, Australia has been selected to participate in the Artist-in-Residence program 2011 at Echigo-Tsumari.
Anderson has commenced a one-month residency from 7 July to 7 August at Echigo-Tsumari, collaborating with the local community to create artworks. These will then be shown in an exhibition to be held from 1-31 August 2011 at Nobutai, Tokamachi city, Niigata prefecture.
Anderson produces works primarily inspired by images of the body - in particular, the expressive potential of the hands, the feet and the minute details of the skin. More than any other part of the body these bear the traces and scars left by the repetitions of our daily lives, and they are the means by which we leave our mark upon the world around us. A recent development in her artistic exploration has been to take this interest in the body much further and explore the parallels to be found in both the built and natural worlds.

The collections of Professor David and Lieutenant Shirase in the History of Antarctic Research – 'Mutsunokami Kaneyasu' in Australia-Japan Friendship
12 July-10 August 2011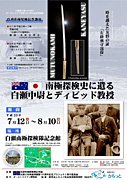 At the end of the Meiji period, without government support and with only funds from donations, the Akita-born researcher Shirase Nobu headed for Antarctica. For the 150th anniversary of his birth and the 100th anniversary of his port-visit to Sydney, the Shirase Antarctic Research Team Memorial Hall in Nikaho city, Akita prefecture, is holding a special exhibition dedicated to Shirase's endeavours. This exhibition, 'The collections of Professor David and Lieutenant Shirase in the History of Antarctic Research – 'Mutsunokami Kaneyasu' in Australia-Japan Friendship' is currently open.
This specially dedicated exhibition shows how Professor David Edgeworth of Sydney supported the expedition, which was regarded by the then Japanese Prime Minister as an example of Japanese-Australian friendship. For this occasion, having created quite a stir in the local community at the Hall in Nikaho, a Japanese sword bequeathed Professor Edgeworth by Shirase Nobu has been brought from the Australian Museum to be included in the exhibition. Colin Macgregor from the museum has attended the exhibition to present a lecture, 'The history of Antarctic Research from an Australian perspective'.
Polyglot Theatre's "We Built This City' at Kijimuna Festival 2011"
23-24 July 2011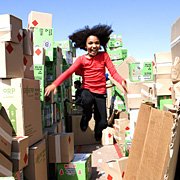 The annual Okinawa city festival for young people ('Kijimuna' festival') is the largest youth festival in Asia with more than 50 productions from 10 different countries. It presents the opportunity for children participating in stage productions to share their international works. This year, Australia's renowned Polyglot puppet theatre company will present their most enduring production of "We Built This City", in which children can play in a village made out of cardboard, which they then cathartically dismantle at the end of the show.
"We Built This City" is an interactive play space for families in which kids and families build an imaginary city out of cardboard. Constructed, dismantled, re-configured, augmented, passed through and re-built, this guided setting maximises the endless fun a cardboard box represents to the fertile imagination of a child. Maze-like tunnels, arches, towers and labyrinths eventually become a cityscape, after which the city is pulled down and transformed into a heap of rubble.
Live and mixed music and gregarious characters facilitate a happy event in which children can exercise their skills in cooperation, compromise and practical application.
Supported by: Australia-Japan Foundation, National Institution for Youth Education

Australian Embassy Culture Centre at Shin Minatomura
6 August-6 November 2011
Opened at the Yokohama Triennale in 2008, the Shin Minato Pier is an extensive initiative towards the exchange and fusion of international and national art projects in collaborative studios. The vision is to create a prototypical future city which gathers various creators from different countries, and exchange ideas on what this might look like. This year, the Australian Embassy contributes to the 'New Minato Mura' project to further introduce and celebrate Australian culture in Japan.
With a 40,000 year old historical tradition mixed with its contemporary innovations, Australian cultural expression is progressive, unique and dynamic. In the booth at the Culture Centre, the Australian Embassy will show the latest developments in the construction of the new Australia House since the events in March, together with art projects of diversity and abundant energy.
Susan Norrie 'TRANSIT' at Yokohama Triennale 2011
6 August -6 November 2011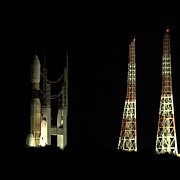 Yokohama, one of the first port cities in Japan to open its doors to the world in the nineteenth century, will host the 4th Yokohama Triennale 2011. It will be housed mainly at two main venues: the Yokohama Museum of Art and NYK Waterfront Warehouse (BankART Studio NYK) from 6 August - 6 November 2011.
Based on the theme 'Our Magic Hour: how much can we know of the world', the Triennale focuses on works that allude to magical powers in our lived environment as well as to mythology, folklore and legend, and promises to take audiences on a voyage through previously unknown, uncharted knowledge.
A vibrant showcase of dynamic contemporary Japanese art from the collections of the Yokohama Museum of Art and other institutions, will be shown with international works from over 60 countries. From Australia, Susan Norrie has been invited to exhibit her latest work "Transit" (2011).
The Sydney based artist will focus on the dissonant resonance between Japan's space development program and the natural environment. Combining video material of rocket testing on Tanegashima and the active volcano on Sakurajima, the artist suggests the topical tension between human knowledge and its inability to transcend the power of nature.
Photo:Susan NORRIE "TRANSIT" 2011, © Susan NORRIE 2011 cinematographer: Rodo Izumiyama

Photo exhibition 'Beautiful South'
20 -23 August 2011
'Beautiful South' is an exhibition of 9 Australian photographers at the 8th Gallery at CLASKA, Tokyo. Drawing a collection of lively Australian photographers, the participants demonstrate a powerfully suggestive humanism. The nine participants; Emmanuel Angelicas, Kevin Balantine, Michael Gray, Lozzlo, Max Pam, Jack Pam, Michelle Taylor, Dr. Juha Tolonen, Toni Wilkinson, are some of Australia's most important art photographers.
Although there is not an over-arching theme, each photographer has chosen samples of their work which share a photographic commitment to contemporary urban and rural life and to their relationships with their subjects. In their diverse worlds their virtuosity celebrates the potential of the photographic medium, and presents unique documentary imagery in choreographed scenography.
Misinterprotato at CLUB TOKYO JAZZ 2011 & Plaza
3 September 2011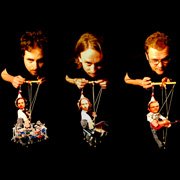 Japan's largest jazz festival 'Tokyo Jazz' has invited two of the hottest Australian jazz outfits to play in September 2011. Misinterprotato will join the Mike Nock Trio as Australia's jazz contingent at Tokyo Jazz 2011. Since their debut in Aichi in 2005, the modern jazz trio Misinterprotato have been inspiring their Japanese audiences with lively and upbeat rhythms.
Part of the 'Japan Australia Jazz Project' coordinated by NHK Enterprise and the Australian Embassy, Misinterprotato will also dedicate their performance at the Iwate prefecture junior highschools to those who are suffering from the disaster in Tohoku.
Misinterprotato
One of Australia's most contemporary music ensembles, this modern jazz trio extend traditional jazz through avant-garde and improvisational genre blends to create moody and ambient reflective and spontaneous musicality.
Misinterprotato have performed around Australia (Wangaratta Jazz festival, Woodford Folk Festival, Melbourne International Jazz Festival, Brisbane Jazz Festival, Valley Jazz Festival, Apollo Bay Festival), and internationally at the Calgary International Jazz Festival Canada, Kutchan Jazz Festival Japan, World Expo Japan, World Expo China as well as touring Argentina, France and the UK.
Mike Nock Trio at CLUB TOKYO JAZZ 2011 & Plaza
2-3 September 2011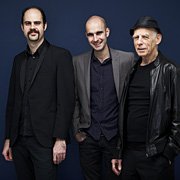 For two nights only, following on from its successful 2010 tour, The Mike Nock Trio returns to perform at 'Tokyo Jazz 2011'. Produced by Tokyo Jazz, the Trio will perform Mike Nock's original compositions combined with freshly arranged standards at the CLUB TOKYO JAZZ in the Tokyo International Forum Plaza.
Having collaborated in Sydney, Terumasa Hino will join the Mike Nock Trio as special guest at CLUB TOKYO JAZZ. Nock will also conduct a post-show talk on the Australian jazz scene with jazz critic Takao Ogawa the following night.
In addition, the Mike Nock Trio will present three performances with Sadao Watanabe in the 'Jazz up the nights' program in Tokyo, Karuizawa and Yokohama.
No stranger to success, Nock was inducted into the Australian Jazz Hall of Fame in 2009, and his trio's CD An Accumulation of Subtleties won the Bell Jazz Award for Best Australian Contemporary Jazz Album in 2011.
Kyoko Imazu and Damon Kowarsky at Aesop Aoyama
9 September-9 October 2011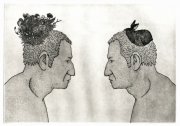 Artists Kyoko Imazu and Damon Kowarsky based in Australia have been collaborating since 2010. Their work explores themes including nature, science, technology and culture in a globalised world. Employing a simple methodology, they produce art of great subtlety, variety and humour.
To make the remarkable works shown on the walls of Aesop Aoyama, Kyoko and Damon reinterpret original pencil drawings to co-create copper plate etchings.
Kyoko and Damon are artists in residence at Trinity Grammar School, Melbourne. Their work has been displayed extensively in Australia and internationally. This is their first project in Japan.
Kyoko Imazu and Damon Kowarsky
Sponsor:Aesop Aoyama
Ko Omura Live Concert
13 September 2011
Ko Omura has spent more than a decade in Australia. During his stay, he developed a close relationship with the Australian local music scene. He has been blessed with the opportunities to nurture relationships with young up-and-coming artists and also, internationally acclaimed artists such as Mike Nock and Judy Bailey. The influences of Australian musicality and conceptions can be heard on his new album "Introspect". Some of the music is dedicated to geographical names that exist in Australia. On 13 September, Ko Omura will join with Koichi Sato to launch his first album "Introspect" in a live performance produced by Yo Nakagawa, music journalist.

"Ko Omura is a deep musical thinker. He knows the value of tradition but also knows the importance of finding one's own voice within that tradition. His debut CD is a wonderful introduction to this young drummer/composer's very personal, creative musical universe." (Mike Nock, Sydney, Australia, March 2011)
'Immanent Landscape'
17 September-27 November 2011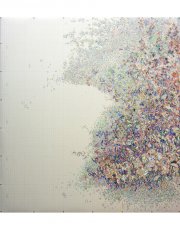 "Immanent Landscape" is a sensory and instinctive landscape. It is what you might call an invisible vision. The 'Immanet Landscape' expressed by eights artists from Japan and Australia can beanything else. it will stimulate viewers' memories and imaginations, and recall anticipations of both what may happen and what might have happened.

The exhibition in Oyama will be comprised of new works, which reflect the first phase that was held in Melbourne, Australia, last year. Participating artists are Jeremy Bakker, Hamish Carr, Atsunobu Katagiri, Hisaharu Motoda, Nobuaki Onishi, Kiron Robinson, Ai Sasaki and Utako Shindo. The artists conducted their own research in Tochigi and Tokyo and exhibited the encompasses diverse genres such as sugar drawing, printmaking, photography, sculpture, installation and ikebana so on.

The works will be exhibited across the entire premises, including the Ogawa Families house and Fertilizer Storages as well as the gallery space.
Supported by: Australia-Japan Foundation, Arts Victoria

Hosted by Koyama City Kurumaya Museum of Art
Co-hosted by Immanent Landscape Executive Committee
6th Sapporo International Short Film Festival and Market
5-10 October 2011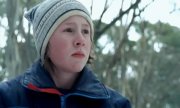 Known as the World Cup of short film festivals, the Sapporo Film Festival promises full immersion over 6 days into the world of films. From 2,291 films submitted from 88 countries and regions, 78 films have been selected for screening, including 62 works for the International Competition and 16 films by four directors for Filmmaker's Section.
Six works by three Austrailan directors have been selected for screening. They are: Kasimir Burgess "Lily" (2010), Geoffrey Abeshouse "Red and Green" (2010) and Dustin Feneley "Night" (2005), "Snow" (2006), "Hawker" (2008) and "Eskimo Kiss" (2009).

Dustin Feneley, selected for the Filmmaker's Section, will visit Sapporo for the festival to attend a panel discussion on 'the Filmmaker's meeting' held on 9th October.
Australian Chamber Orchestra (ACO) in Japan
7-13 October 2011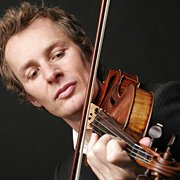 The ACO is riding a new wave of popularity in the classical music world. Following up from its last stellar performance in 2008, in which the performance led by Richard Tognetti created a stirring response from appreciative audiences, the ensemble will return to Japan this October.
Having been complemented by the effortless dexterity of the world-class performers such as Pahud, Isserlis and Hewitt, this time the talented ACO ensemble will invite harpist Yoshino Naoko to join them this year.
The stunning and stylish staging of the ACO, and the leadership of Tognetti seeks to support the individuality of the ensemble and guest musicians for the purpose of enjoying music together with the audience. For neophytes and classical music lovers alike, this thrilling Australian presentation promises to provide a refreshing angle to this classic oeuvre.

Art Initiative: Performance Space
14 October 2011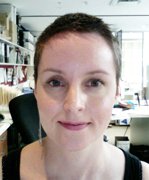 As part of BankART Life III, Bec Dean, Associate Director of Performance Space in Sydney will be talking about Performance Space and its programs. Performance Space is participating in BankART Life III through a month-long residency. Artist Sarah Goffman has travelled with Bec Dean and is undertaking a residency at Shin-Minatomura at the Shinko Pier in Yokohama.
Performance Space is Australia's leading organisation for the development and presentation of interdisciplinary arts. It is an agent supporting the exploration and experience of new forms, new ideas, and new contexts. Sarah Goffman, visiting Japan with Bec Dean this time, is an artist and forensic garbologist delving into the remnants of the society and refashioning the world in a consumer context.

Performance Space
Arrival - to the New World: Shaun Tan speaks about his work
22 October 2011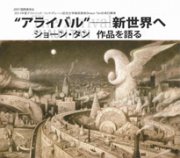 Shaun Tan, a well-known Australian illustrator and author of various award-winning children's books, will give a talk and presentation at the Japanese Board on Books for Young People on 22 October. He has been developing an international reputation as an outstanding and original illustrator and this year he won the Astrid Lindgren Memorial Award in Australia. His works have been translated and published world-wide, including in Japan.

Shaun Tan's work highlights the story of the hidden beauty in life, surprises we find in the world, and even draws out a page of history by also questioning the meaning of self-existence, loneliness and anxiety with his definite storytelling skills. He shows the new possibility of children's books and leads it to a whole new world. Please come to encounter and hear his stories about his childhood and his sensibility as an artist at the talk.

- "Assuming someone try to draw the world, anyone would discover how this world is filled with confusions."
- " There is no need to set out for a journey to find some strage creatures. You just need to awaken in this strage world." (Shaun Tan)
Ahead of the talk at the Tsuda Hall in Tokyo, Tan will give a talk and workshop at the Osaka Prefectural Central library under the sponsorship of the International Institute for Children's Literature, Osaka.

Shaun Tan:
He was born in Fremantle, Western Australia, in 1974 and currently lives and works in Melbourne. At the University of Western Australia he completed an honours degree in English literature and art history, theory and criticism.

Books as Author and Illustrator:
"Tales from Outer Suburbia" (2008) / "The Arrival (2006)" / "The Red Tree" (2001) / "The Lost Thing" (2000) etc.
Tokyo FUTURE SKETCH Conference 'The Power of Culture After 3.11'
29 October 2011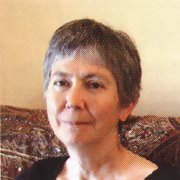 Following the discussion on 'designing a new society and building new connections' on 28 October, the Tokyo FUTURE SKETCH Conference will discuss how to conceptualise the future of Japan and its society after the 11 March earthquake and nuclear accident, as well as the role of the arts and culture in this process.
Tessa Morris-Suzuki, Professor of Japanese History at the Australian National University will deliver the keynote speech on 'Looking at post-earthquake Japan from outside'.
After the speech, including Professor Morris-Suzuki will then participate in a panel with six artists from Japan and overseas to consider the meaning and power of culture and the arts during times of hardship. The panel will discuss Japan's future and propose a model for a new creative society.
Tessa Morris-Suzuki:
Professor of Japanese History, School of Culture, History & Language, Australian National University of College Asia and the Pacific. Professor Morris-Suzuki specialise in modern Japanese history. Born in the United Kingdom, she was formally a visiting professor at Hitotsubashi University. Professor Morris-Suzuki convenes the Asian Civil Rights Network and co-edits the network's online journal Asiarights.
Supported by the Japan Foundation
Australia in Minami-Sanriku!
30 October 2011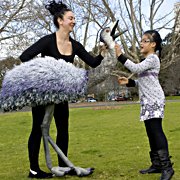 Australians are heading to Minami-Sanriku to show their support for Tohoku's recovery at the town's monthly 'recovery market'.

There will be live entertainment by Polyglot Theatre and Old Man River - who had a number one hit in Japan - from Australia.

Program:
・Polyglot Theatre roving performances
・Live performance by Old Man River (Photo: left) with local children
・Food stalls selling Aussie wine, food, and sweets
・Raffles of Australian products
and much more...

Please come along for a fun day and show your support!
*All proceeds will go towards future projects in support of the people of Minami-Sanriku.
International Symposium 2011 'CONNECT: Network of University Art Museums in Asia'
4 November 2011
The Japan Foundation will hold international symposium 2011 'CONNECT: Network of University Art Museums in Asia' on November 4th, Friday, 2011.

In recent years, moves by art universities in countries throughout Asia to establish art museums and exhibition spaces have become particularly pronounced. At this symposium, presentations will be given with the aim of delving into the history of university museums in each country as well as more recent activities and developments.

The objective is to consider the mission and significance of university art museums and what it is that makes them different to regular publicly funded art museums. Desirable models for the future of such museums and the potential for collaboration through networking will also be discussed. From Australia, Max Delany, Director, Monash University Museum of Art will give a presentation at Session II 'Exhibitions: Progressiveness and Openness'.
Sydney Symphony Japan Tour 2011
7-13 November 2011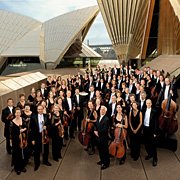 From 7-13 November, the six-day tour of the 96-strong ensemble will perform moving concerts of Brahms' Symphony No.1, Rachmaninov's Symphony No.2 and concertos by Beethoven, Chopin and Grieg before audiences in the cities of Tokyo, Fukuoka, Nagoya and Nishinomiya.
The ensemble will be joined by Japanese violinist Sayaka Shoji and Russian pianist Evgeny Kissin playing Chopin's Piano Concerto No.1 and the Grieg Piano Concerto. The Orchestra augments its calibre performances with numerous outreach activities while on tour including masterclasses at local schools and performances at the Australian Embassy.
The Sydney Symphony has been recording continuously their concert at the Sydney Opera House on CDs with a Japanese production company since 2007 and all the released CDs have been highly regarded.
Sounds of Weather: Australia-Japan Art Project
12 November 2011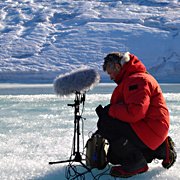 This project includes artists from the Department of Imaging Arts and Sciences at Musashino Art University (MAU) in Tokyo, the School of Art at Royal Melbourne Institute of Technology (RMIT) University in Melbourne who are undertaking fieldwork in different locations in Japan and Australia to document the effects of weather on the built and natural environment through sound and video recording.
The aim of the project is to interrogate the effects of climate change by concentrating on the propagation of acoustical phenomena over time and space to promote a deeper understanding of how weather events shape specific environments.
This international exchange project is built on a longstanding association between Dr Philip Samartzis (RMIT, Melbourne) and Professor Chirstophe Charles (MAU, Tokyo). In 2006 Dr Samartzis was awarded an Asialink Arts Management Scholarship to undertake research into sound art in Japan. This has led to a long association between the two academics, who share a common interest in art and environmental sustainability.
The result of this research will be presented in different venues in Tokyo and Melbourne.
Yidaki (Didgeridoo) Event in Osaka
23 November 2011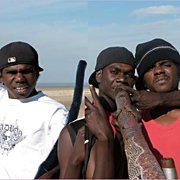 Northeast Arnhem Land is home to the Indigenous Yolngu people, one of the largest Indigenous groups in Australia, and one which has succeeded in maintaining a vigorous traditional Indigenous culture. Yolngu is the home of the yidaki, which has been named the didgeridoo in English. Yidaki players require a wide variety of performing techiniques and an outstanding sense of rhythm in order to improvise freely. They improve their techniques while playing music in traditional ceremonies.
Three young Yolngu men, Elijah Gundjurruwuy, a Yidaki player, David Djinipirdi, a singer and Emmanuel Birimangawuy, a dancer, are coming to play in Osaka. They will participate in the Japan-Australia Friendship Exchange Concert 2011 'Beats of the Earth'.

Percy Grainger Music Festival 2011
27 November-1 December 2011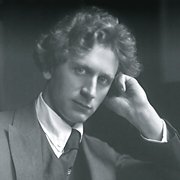 An international symposium and concerts in commemoration of the 50th anniversary of Percy Grainger's death will be held in Tokyo, Sendai and Kyoto between 27 November and 1 December.

"The Noble Savage" (1986), a documentary film by Percy Grainger with Japanese subtitles will screen for the first time in Japan. At the event, Penelope Thwaites, an Australian pianist, will present a solo recital and Astrid Krautschneider, curator of Grainger Museum, will deliver a keynote speech at the symposium.
Please enjoy the world of Percy Grainger.
■ Percy Grainger (1882-1961): Pianist, composer, broadcasting producer, writer.
1882: Born in Brighton, near Melbourne, Australia
1895-1901: A child prodigy; moved to Germany at age 13 with his mother, Rose, to be educated in Frankfurt.
1901-1914: Based in London, concert activities as a virtuoso pianist; vigorous life of international concert tours and lectures.
1930s: Established Grainger Museum in Melbourne.
1961: Died at age 78. This year markes the 50th anniversary of his death.
■ Penelope Thwaites (Pianist, Grainger researcher)
Penelope Thwaites has performed and broadcast in more than 25 countries on five continents. She has appeared as a soloist with the London Philharmonic Orchestra, City of London Sinfonia and BBC Concert Orchestra, among others. Her solo recitals continue to win high praise. She is recognised world-wide as a leading exponent of Percy Grainger's music, with unequalled experience in recording and performing his fascinating repertoire. Thwaites was awarded the International Grainger Society's Medallion in 1991.
Photo provided by the Percy Grainger Society


Cathy Laudenbach at 3331 Arts Chiyoda
29 November-25 December 2011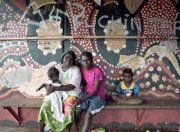 3331 Arts Chiyoda is an arts space for the convergence of national and international artists and their works. For about one month, Australian Photographer Cathy Laudenbach has been conducting an AIR 3331 residency.
In her work, Cathy is known for using the photographic medium to explore an invisible history that can linger in a particular place. In this new work, Cathy has been photographing in Koriyama, Japan. Koriyama has recently been effected by both the earthquake and the Fukushima nuclear leak.
PORT JOURNEY Yokohama ⇔ Melbourne
30 November 2011
ZOU-NO-HANA Terrace will invite an Australian writer and contributing editor for 'Broadsheet', Dan Rule, at the 'talk salon' PORT JOURNEY Yokohama⇔Melbourne' on 30 November.

The ZOU-NO-HANA project conducts cultural exchanges with Yokohama's sister port cities across the world. Under the project, leaders and well-informed people from cultural fields are invited to hold a series of discussions, and develop cultural content that creates opportunities to engage with urban culture in various genres. In September 2011, the project started an exchange with Melbourne, Australia, which has a very active publishing culture and various local media contributed to its art community.
The 22nd Preservation Forum on Library Disaster Preparedness and Recovery
1 December 2011
Considering the many recent disasters, the National Diet Library will hold a forum on library disaster preparedness and recovery on Thursday, 1 December. As part of the IFLA/PAC(*) Regional Centre for Asia Activities, they have invited preservation specialists from three IFLA/PAC centres in the Asia-Oceania region: the National Library of Australia (NLA), the National Library of China, and the National Library of Korea.

Jennifer Lloyd, Manager of Preservation Services, National Library of Australia, will give a lecture on the NLA's disaster preparedness, experiences in disaster recovery and a cooperative disaster network.
Theatre in Conflict Zone3-Disturbance and Theatre: "Ngapartji Ngapartji"
3 December 2011 - 4 December 2011
A series of plays called 'Theatre in Conflict Zone 3 - Disturbance and Theatre planned and produced by the International Theatre Institute will be held from 2-4 December in Tokyo. One of their plays will be "Ngapartji Ngapartji", written by Trevor Jamieson, an Australian Indigenous actor and Scott Rankin, a playwright and producer. The Japanese version of this play will be performed for the first time.

"Ngapartji Ngapartji" is a play and has been presented at various international festivals since 2002, including the Laocoon Festival in Hamburg, Germany, the Adelaide Festival and the Sydney Festival.
As for the title, in the English language there appears to be no adequate translation for the Pitjantjatjara concept, 'Ngapartji Ngapartji'. Many suggest that its closest equivalent in the Australian vernacular is something like, "I give … you give in return."
Story:
"Ngapartji Ngapartji" is a story about Trevor Jamieson's family, including his grandfather and parents, as well as a history of Pitjantjatjara people to whom his family belongs. Between 1953 and 1965 the arid rangelands of South Australia were subjected nine major nuclear bomb detonations, and about 600 smaller bomb trials. And that was also the place where the Pitjantjatjara people were carrying on their traditional way of life without any contact with immigrants. "Ngapartji Ngapartji" tells the true story of the Pitjantjatjara people who were moved off their lands to make way for British atomic testing.

Trevor Jamieson:
Trevor Jamieson was born in Western Australia in 1975. Jamieson is a dancer, guitarist, singer and storyteller. He is also a talented film, TV and theatre actor.