Alex Grigg to participate in 'Animation Artist in Residence Tokyo 2015'
1 January–17 March 2015
More: JAPIC Animation Artist in Residence Tokyo 2015: Alex Grigg
"The Slap" – Talks by Christos Tsiolkas in Japan
9 January 2015 The Japan P.E.N. Club talk by Christos Tsiolkas and Masaaki Nishiki
10 January 2015 Book Launch Event
12 January 2015 Ritsumeikan University Symposium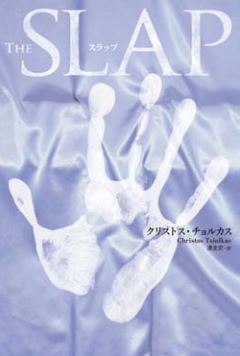 Australian documentary feature film "FALLOUT" to be launched in Hiroshima
March 2015-
'TIME OF OTHERS'
11 April-28 June 2015
Jonathan Jones work exhibited in the 'TIME OF OTHERS' exhibition at the Museum of Contemporary Art Tokyo.
Tropfest in Japan
9-10 May 2015
Tropfest in Japan: The world's largest short film festival comes to Japan.
More information in Japanese
Jocelyn Tribe to participate in the 2015 Mokuhanga Innovation Laboratory Artist in Residency Program
Residency: 1 June-5 July 2015
Group exhibition at CfShe Gallery: 4 – 11 July 2015
Artist Talk: 4 July 2015
Hetty Kate cover
5 -30 June 2015
Hetty Kate, jazz vocalist from Melbourne to appear on the cover of the June 2015 issue of Jazz Perspective magazine.
The 36th Japan-Australia Joint Seminar
Short Shorts Film Festival
11-14 June 2015
Australian short films at Short Shorts Film Festival & Asia 2015
"The Story of Percival Pilts" in the International program B 11, 13-14 June 2015
"Caravan" and "Work Mate" in the International program C 11-12, 14 June 2015
"Road" in the International program E 12-13 June 2015
NERVO at ageHa
13 June 2015
NERVO, top-ranking female DJ sisters from Australia to play at ageHa
Australian Studies Association of Japan (ASAJ) 26th Conference
13-14 June 2015
The 26th Conference of the Australian Studies Association of Japan will be held on 13 and 14 June at Keio University Mita Campus.
Associate Professor Anna Johnston (Visiting Professor at University of Tokyo) will give a special lecture on "Walkabout".
Dr Tim Soutphommasane, Race Discrimination Commissioner will be the Key note speaker in the AJF-funded symposium 'Politics of Australia 2015: What Japan Can Learn'
Admission is free. For details please refer to the flier and ASAJ website.
Australian A Cappella group Idea of North performance
16 June 2015
Venue:F.I.A Nakano
Time:12:00
"The Night Guest" by Fiona McFarlane published in Japanese
'Isabella Bird and the poetics of women's travel-writing'
26 - 27 June 2015
Anna Johnston, Visiting Professor, University of Tokyo University to speak at symposium 'Isabella Bird and the poetics of women's travel-writing'
Workshop at Australia House – 2000 Waraji 200 Feet
11-12 July 2015
Australia House Residence Program Artists, Heidi Axelsen, Nathan Hawkes and Hugo Moline invite you to help create a new work for 2015 Triennale.
Workshop one:
Date: 11th July 2015
Time: 1:00pm~
Location: Australia House
Workshop two:
Date: 12th July 2015
Time: 10am-12pm, and afternoon
Location: Australia House
*Following the event on the 12th we invite all participants to join us for a BBQ at Australia House.
For more details: Workshop at Australia House
"TRACKS"
'Captain Cook's Voyage and Banks' Florilegium'
18 July–23 September 2015
'Captain Cook's Voyage and Banks' Florilegium' exhibition at Onomichi City Museum of Art
Anne Graham at Water and Land Niigata Art Festival 2015
Alfredo & Isabel Aquilizan at 'An Art Exhibition for Children-Whose place is this?'
"Swamp Juice"
25 July–1 August 2015
Bunk Puppets from Australia to perform 'Swamp Juice' at the International Theater Festival OKINAWA for Young Audience 2015.
Venue: Okinawa Prefectural Museum & Art Museum
Museum Lecture Room
31 July 2015 17:00, 19:00
1 August 2015 17:00,19:00
FLUME at Fuji Rock Festival '15
'Yiwarra Kuju: Canning Stock Route collection' at Australia House
27 July -13 September 2015
Aboriginal art panels of the "Yiwarra Kuju: Canning Stock Route" collection is currently exhibited at Australia House in Echigo Tsumari, Niigata.
Steven McRae from Australia to participate in the 14th World Ballet Festival
29 July–16 August 2015
Australia Fair at Haneda Airport
1-2 August 2015
To celebrate the new Qantas flights flying to Sydney, Haneda Airport International Terminal will hold an Australia Fair for the crowd to enjoy Australian culture. Aboriginal art panels of the "Yiwarra Kuju: Canning Stock Route" collection will be exhibited. Tropfest finalist films will be shown as part of 'TROPFEST IN JAPAN 2015' and much much more!
Date/Time: 1-2 August
Venue: Haneda Airport International Terminal
Admission: Free
Indigenous group YARWAH play in Tokyo!
2 August 2015
Doors Open: 18:00- Starts: 20:00-
Australia's Performing Arts Group Snuff Puppets to perform at Echigo Tsumari Art Triennale 2015
16 August 2015
Snuff puppets to conduct Workshop and Performance in Setouchi
20-25 August 2015
This summer Australian performing arts group Snuff Puppets will conduct a residency at Honjima island, one of the venues of the Setouchi International Art Festival. They will have an Open Atelier for visitors to come and see their creation, a workshop and a final performance on 25 August.
Open Atelier
Date/Time: 20-22 August 10:00-4:00
Venue: Honjima
Workshop
Date/Time: 24 August 9:30-11:30
Venue: Honjima
*for Primary school children / up to 30 people
Performance
Date/Time: 25 August 16:00-16:45
Venue: Honjima
Admission: 500yen
Please register to [email protected]
Please refer to the flier for further details (Japanese).
Tropfest in Japan 2015 Toyama
23 August 2015
The next Tropfest in Japan 2015 will be held in Toyama!
More information in Japanese
Looking Back and Looking Forward: Preparing for Legacy for Tokyo 2020
24 August 2015
The Nippon Foundation Paralympic Research Group will host a workshop on 24 August with Guest speaker Prof Simon Darcy from the University of Technology, Sydney.
This seminar provides an opportunity to workshop the outcomes that the Tokyo 2020 organising committee may like to consider in planning for an inclusive Olympic and Paralympic games process.
Date/Time: 24 August 2015 14:00-16:00
Venue: The Nippon Foundation Building
*simultaneous interpreting will be provided
More information in Japanese
Australian film "Possum Wars" from 360 Degree Films to be screened at the 12th Japan Wildlife Film Festival
24-31 August 2015
Awards Ceremony:24-25 August 2015
Festival and Screenings: 28-31 August 2015
Juz Kitson 'Spectrum File' exhibition at Spiral Gallery
31 August–23 September 2015
Australian Jazz Journey 2015 - performances by Paul Grabowsky Trio
6-13 September 2015
6 September 2015:14th Tokyo JAZZ Festival "the CLUB"
7 September 2015: Tokyo JAZZ CIRCUIT 2015 in Toyama
Australia-Japan cultural exchange special Live performance
13 September 2015: Iwate JAZZ Festival 2015
Juan Ford in 5th Nakanojo Biennale 2015
12 September-12 October 2015
"A LONG WAY HOME" by Saroo Brierley –Japanese edition-
16 September 2015-
'A Long Way Home' is a true story of the author finding his real family in India from Australia 25 years after being adopted. The Japanese edition has been published.
Two Australian Artist-in-Residence and Open Studio at Youkobo Art Space
25-27 September 2015
-Noriko Nakamura Open Studio 'in-between'
More information
-Britt Salt Open Studio 'Unknown Complexity'
Opening party on 26 September 2015
Screening of "BABE"
Barry Ingham and Steve Morvell's works at the JWC Wildlife Fine Art Exhibition 2015
Oron Catts to speak at the Innovative City Forum 2015
14-16 October 2015
KEN+JULIA YONETANI 'Wishes'
14 October-14 November 2015
"FALLOUT" screening and discussion at the University of Tokyo
18 October 2015
Date /Time :Sunday, 18 October 2015 13:30~17:00
Venue: University of Tokyo Komaba Campus 21KOMCEE EastK212
Speakers : Peter Kaufman (Producer of FALLOUT)  Prof Hidehiro Nakao (Chuo University)  Ms Yuko Kawaguchi (Lecturer at Hosei University)
Canadian/German/Australian film "LIFE" at Tokyo International Film Festival 2015 
Gurrumul, Aboriginal singer-songwriter, to perform at Peter Barakan's LIVE MAGIC! 2015
'FOR SCHOOL' – an exhibition of emerging Australian designers and artist at Tokyo Design Week-
24-28 October 2015
"For School" is a collaborative exhibition of Australian design curated around the theme of small well-crafted items that can be used for study.
The idea is to focus on small-scale production pieces that embody the best of Australian design utilising sustainably sourced materials, master craftsman skills, and traditional production.
BUKURO MARCHE EAST - Australian Village
31 October – 1 November 2015
An open-air style café and booths will open on 31 Oct and 1 November on the East side of Ikebukuro.
The theme for this weekend is 'Australia' – Australian wine, food and commodities will be available.
Screening of a film produced by kids in Fukushima based on Australian Cineliteracy method, and talk show by film industry experts
8 November 2015
JOLT Touring Festival 2015
12-13 November 2015

Reading of Alan Seymour's "THE ONE DAY OF THE YEAR"
International Ceramic Art Festival in Sasama 2015
20-22 November 2015
Sandy Lockwood, Australian ceramic artist, will conduct a workshop and slide lecture.
Dean Bowen:20th Anniversary Exhibition Kyoto
28 November-20 December 2015
Australian actor, John Waters and Stewart D'Arrietta John Waters perform in "Lennon"
8-13 December 2015
Japan debut of the Australian show "Lennon-Through A Glass Onion".
It stars Australian actor John Waters, supported by Stewart D'Arrietta.
Venue: EX THEATER ROPPONGI
BINARY (Lina Andonovska and Janet McKay) at the Tokyo Experimental Festival
22 December 2015
BINARY will lead you through the heavy metal influences of Mario Diaz de Leon's opening work for two alto flutes and into the delicate shimmering of Kaneko's Miyabi. Two Australian expat composers greet us with wildly contrasting works: Dominik Karski's sometimes explosive duo for alto and bass flute and Matthew Shlomowitz's Northern Cities which uses not only a collection of sounds but physical gestures. The program comes to a close with the rollercoaster of quartertone clusters that is Hurel's Loops III. Be surprised at the intimate, powerful and energy-infused world of BINARY.