About the cemetery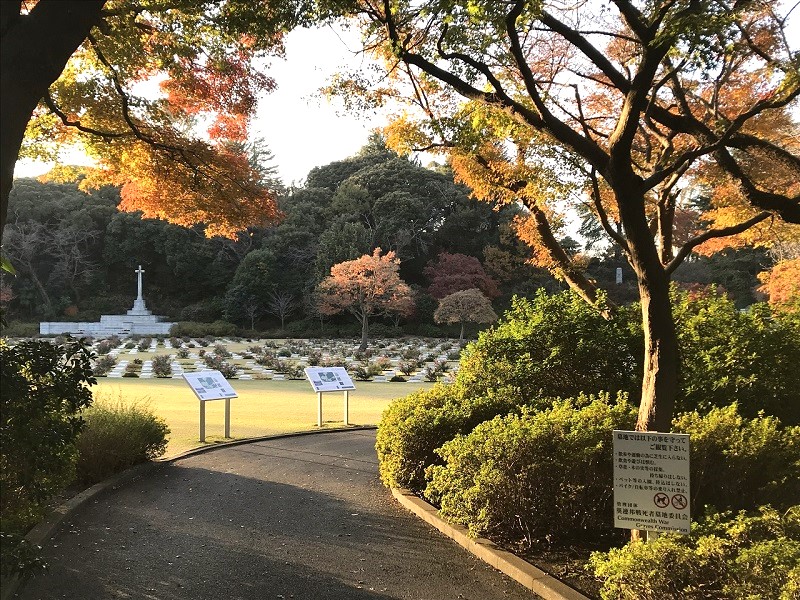 Yokohama Commonwealth War Cemetery is situated approximately five kilometres west of central Yokohama and 30 kilometres south of the centre of Tokyo. The cemetery was established by the Australian War Graves group in 1945. It is the only war cemetery in Japan administered by the Commonwealth War Graves Commission, and is the final resting place of Australian service personnel who died while interned in Prisoner of War camps in Japan during World War II.
The cemetery comprises five main sections: the United Kingdom section, Australian section, Canadian and New Zealand section, Indian Forces 1939-45 section, and a post-war (i.e. post-World War Two) section. A Cross of Sacrifice stands in each of the first three sections, and a custom designed pylon stands in the Indian Forces section. The Yokohama Memorial also commemorates those who died while serving with the occupation forces in Japan and for whom no burial or cremation information exists.
The Australian section of the cemetery contains the graves of 278 known and three unknown Australians. These comprise 10 Navy, 250 Army, eight Air Force and nine merchant navy named graves. Of the three unknown Australians, two were re-interred at Yokohama from their unmarked resting place in Hainan, China, in June 1992.
In the post-war section, 57 Australian servicemen are laid to rest. These include those who died in the Korean War, some from the occupation forces in Japan, and some who have died more recently. The grave of Warrant Officer Class Two Ray Simpson - one of four Victoria Cross recipients during the Vietnam War - is included in this section. Warrant Officer Simpson moved to Japan following his retirement from the Australian Army in the early-1970s, and died in October 1978.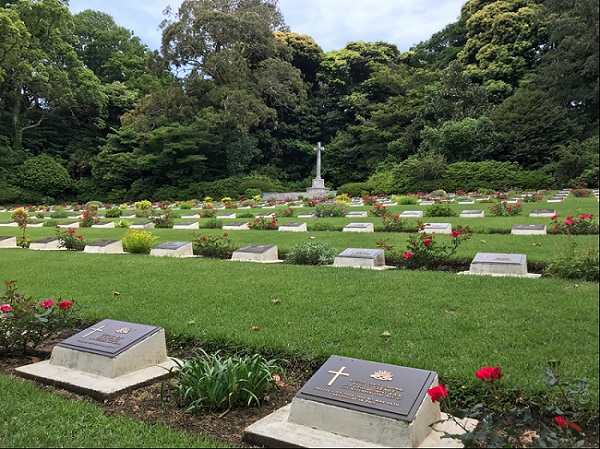 How to get to Hodogaya Cemetery
Australians interred at Hodogaya
List of War-Interred Australians
List of Non-War-Interred Australians
Biographies of Australians interred at Hodogaya
Links